Easy Orange Sorbet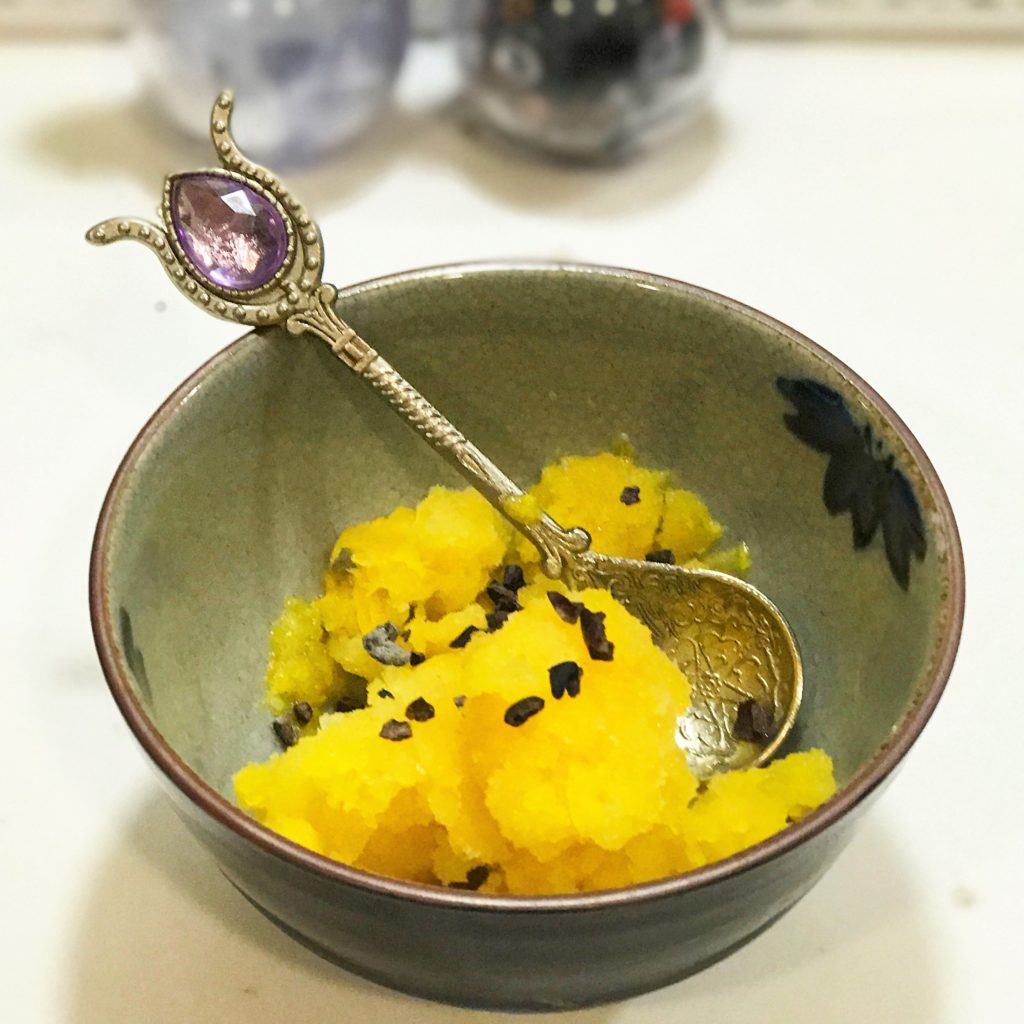 There's nothing more refreshing than enjoying a bowl of delicious homemade fruit sorbet. It can help you cool down on a hot day and is a beautiful end to a summer dinner. This orange sorbet recipe is really easy to put together and has all the citrusy goodness to invigorate your taste buds. An electric juicer will make the recipe even easier to put together, but I hand squeezed all the oranges and got a bit of a workout! There's a whole science to making the perfect sorbet which you can read on Serious Eats, but I've made this recipe several times and have had pretty good results. It will harden considerably if you freeze it overnight to a few days, so the best thing to do is to consume it the day you make it. I think the texture was the best when it was freshly made. Even if it's frozen solid, just leave it out at room temperature for 10-20 minutes (depends on how warm your house is) before scooping it out.
Easy Orange Sorbet Recipe
Ingredients:
3 cups freshly squeezed orange juice with pulp (approx. 9 oranges)
½ cup unrefined sugar
1 rounded teaspoon orange zest
Sprinkle of cocoa nibs (optional)
Method:
Heat up ½ cup of orange juice in a small pot. Add sugar and stir until the sugar is melted. Set aside to cool down.
After the sugared juice has cooled down, add it to the rest of the orange juice along with the zest. Refrigerate for a minimum of 4 hours.
Following the instructions of your ice cream maker, churn it for 15 to 20 minutes until the juice starts to form into a sorbet. Empty into a freezer safe container and freeze for a few hours until it is set. Best consumed on the day it is made and is especially delicious with a sprinkle of cocoa nibs on top.
Photo courtesy of Wuen.
---
---