Spring into Sydney
Springtime in Sydney is absolutely lovely! Since Australia is in the Southern Hemisphere, spring starts in September and lasts through November. The weather is mild (mid 70s Fahrenheit, 20s in Celsius), there are dozens of festivals and activities, and best of all, it's not peak tourist season so you're not stuck with crowds of people.
Sydney is an awesome city to visit because it's easy to get around, there are million things to do within the city, and you can easily get to beaches and mountains for a nature escape.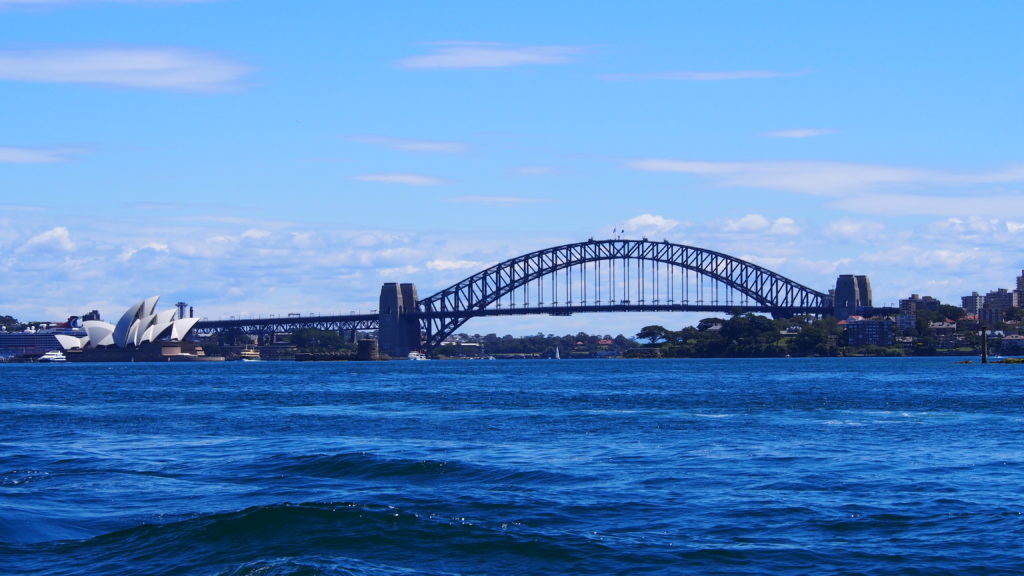 Transportation Tips:
I strongly suggest not renting a car in Sydney. Parking is extremely expensive and the metered parking laws can be quite confusing. Sydney's CBD (central business district) is easy to get around on foot, or you can hop on a bus, train, light rail or ferry to get to spots that are further away.
Once you land at the Sydney airport, get an Opal card from the WH Smith bookstore at airport arrivals. The card can be used on all public transportation options listed above except on the fast ferry to Manly. You can top up the card online, using top-up machines at train stations, and at Opal retailers throughout the city (usually convenience stores, post offices, etc.).
Fun Spring Activities:
Whale Watching at the Sydney Harbor
You can book a whale watching boat tour online but definitely check Groupon deals to compare prices. I managed to get a Groupon deal for more than 50% off! These cruises lasts a few hours and be warned that the further out you go, the waters do get a lot choppier. I made the mistake of eating something right before boarding the boat and spent half of the journey throwing up even though I had taken a seasickness pill! There are also cruises that come with lunch but don't bother going on those because there's a high chance you'll throw up your lunch. Moral of the story, eat after you get off the boat.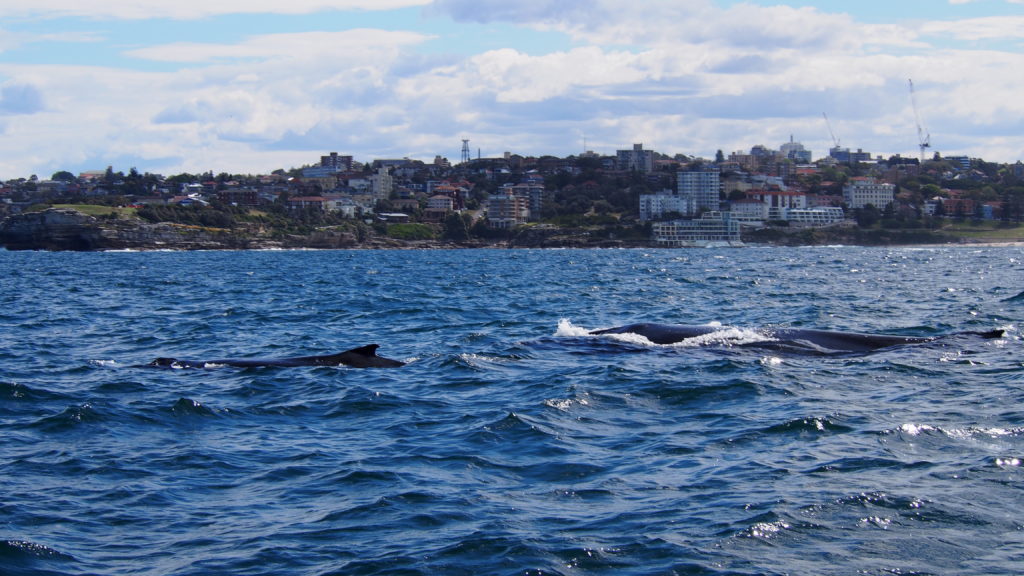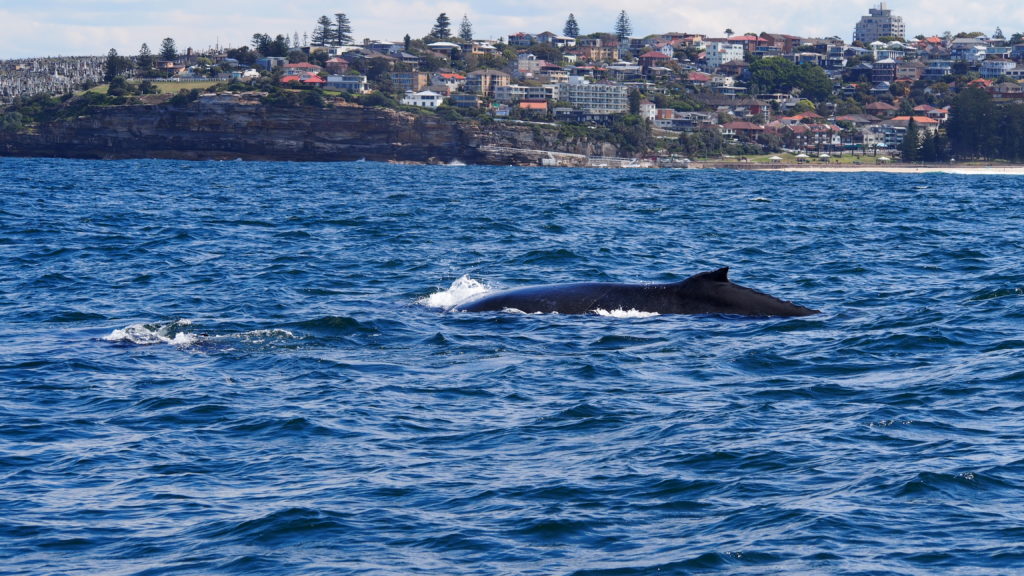 Even though it was choppy and pretty windy (bring a waterproof windbreaker!), you'll get to see humpback whales! When I went, we saw a mother and a calf. They came up pretty close to us and curiously checked us out. The guys who led the Go Whale Watching tour were very knowledgeable about whales so they gave us some interesting facts along the way. It was an awesome afternoon, even with the seasickness!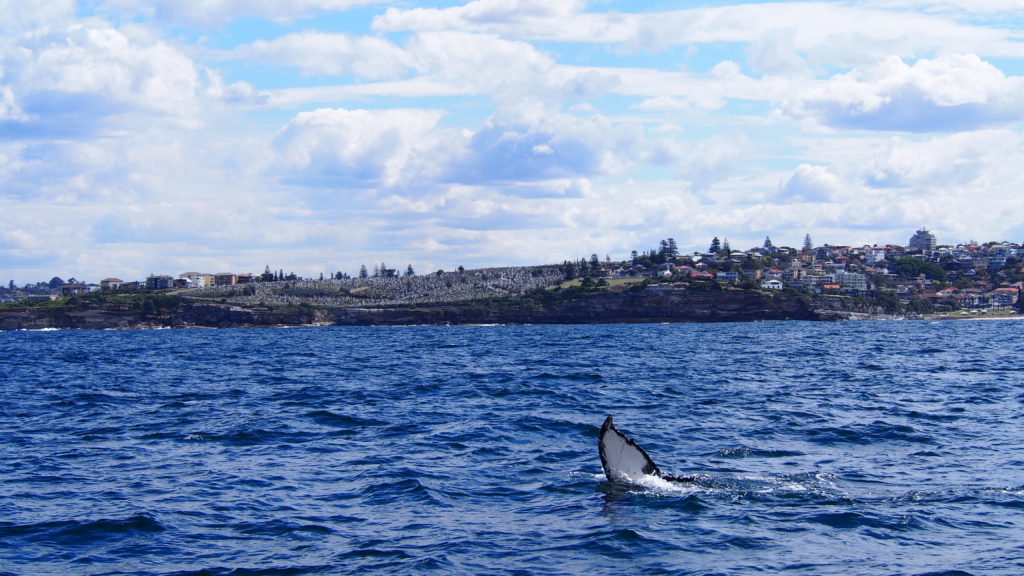 Blue Mountains
It's so easy to get to the Blue Mountains from the CBD area. Take a train from Central station to Katoomba station on the Blue Mountains line and the fare is either $5.95 (off peak) or $8.50 (peak) one way. Note that the train comes once every hour so plan accordingly, and it takes about two hours to reach Katoomba.
Once you get there, there are several options to go up to the various attractions. Trolley Tours is a hop on and off option that takes you to all the major tourist spots. Once you purchase a ticket, they'll give you a booklet with info on the various stops and the times when the bus will be picking up passengers. That was really helpful!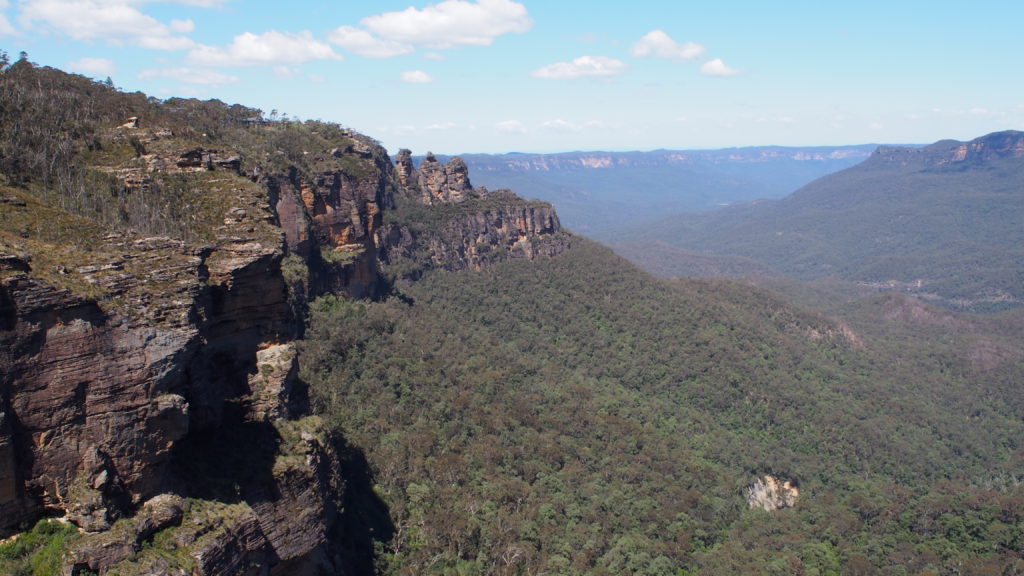 To really get the full view of the Blue Mountains, you should go on the cable car rides operated by Scenic World. The ticket gives you an all-day pass to go on the three rides as many times as you want. The rides include the Skyway, Cableway and Railway. The Railway has the steepest incline in the world at a 52 degree angle! It's not a long ride at all, it probably only lasts a minute or two but it is slightly terrifying going down at such an angle. The elderly British women behind me yelled out "I'm about to lose my knickers!" whilst giggling uncontrollably.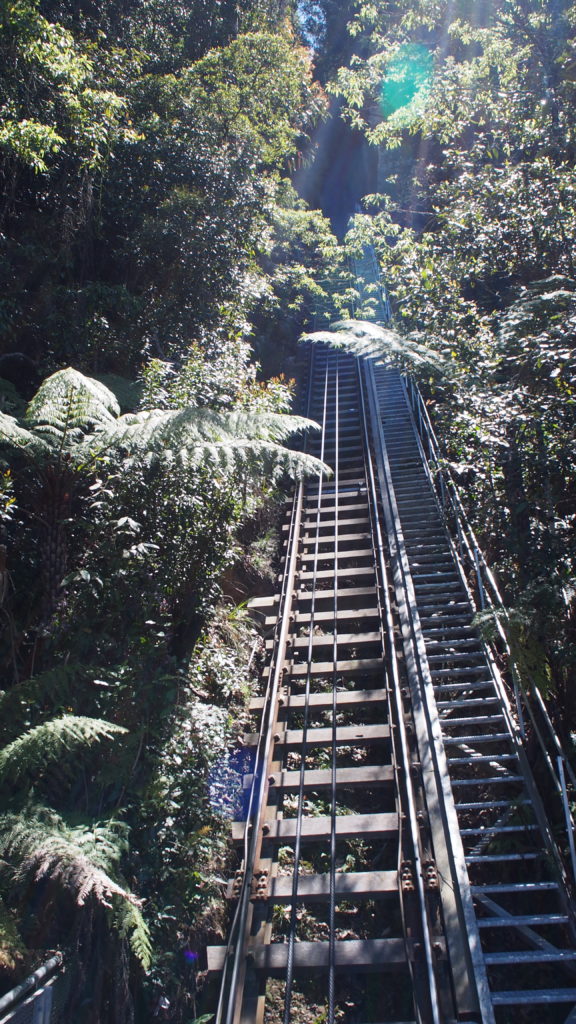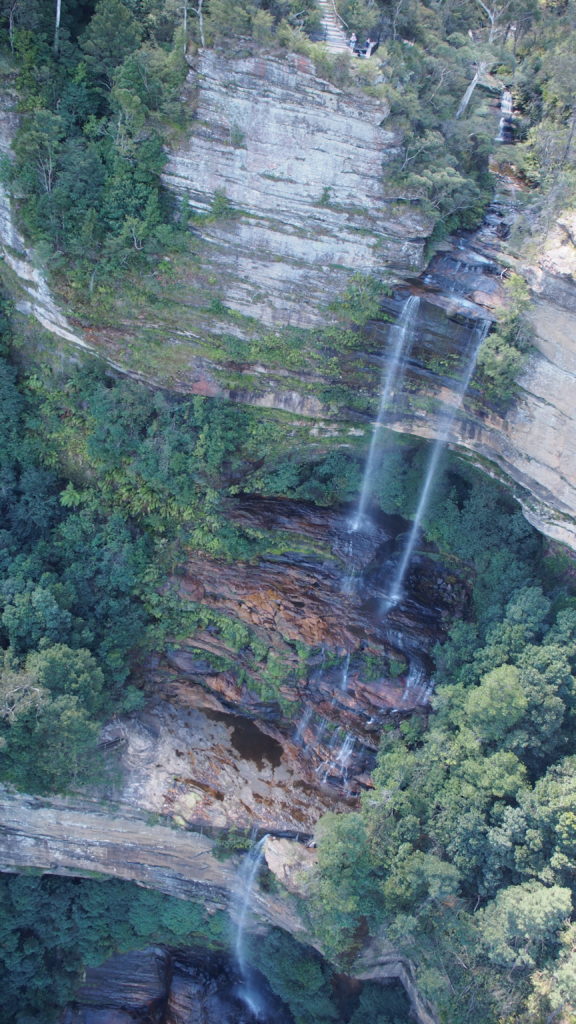 The Skyway is an interesting experience because the middle section is made of transparent flooring for those brave enough to stand on it (I wasn't). Scenic World is a touristy experience but I think it was so worth it to see the amazing views crossing from one mountain to another.
Seeing gorgeous cherry blossoms blooming around the main street area was a happy surprise. Even regular houses had blooming trees right in front of them. The flowers made everything look extra charming! Compared to the other seasons, I feel that spring is the best time to visit the Blue Mountains. Winter has harsh and bitingly cold winds, summer may be too hot, but spring weather is perfect for hiking and taking in the gorgeous scenery.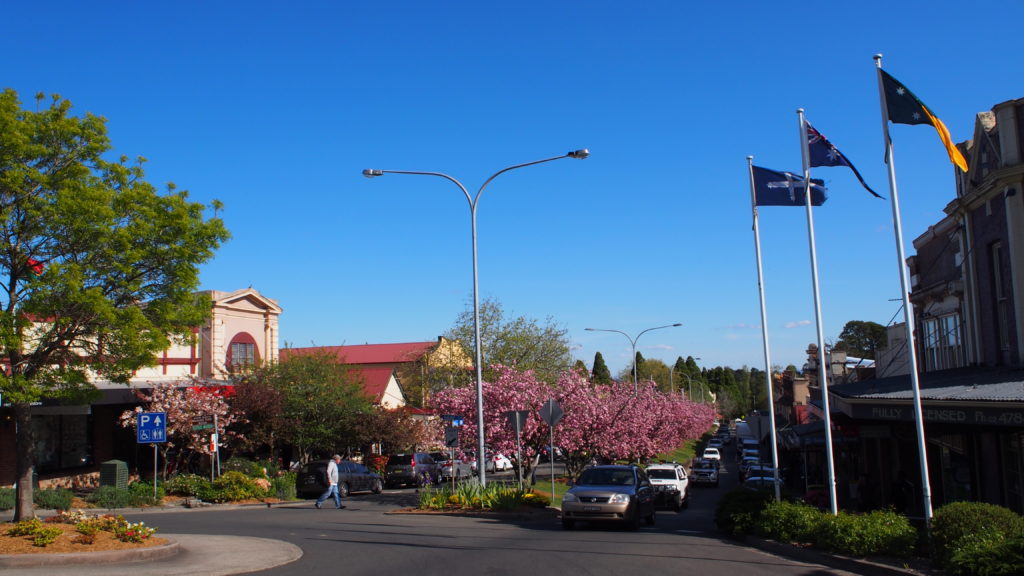 To catch the train back to the city, take the tram to Katoomba main street which is next to the train station. Give yourself an hour or so to walk around the village to explore little shops and cafes, and take in the gorgeous blossoming trees along the paths.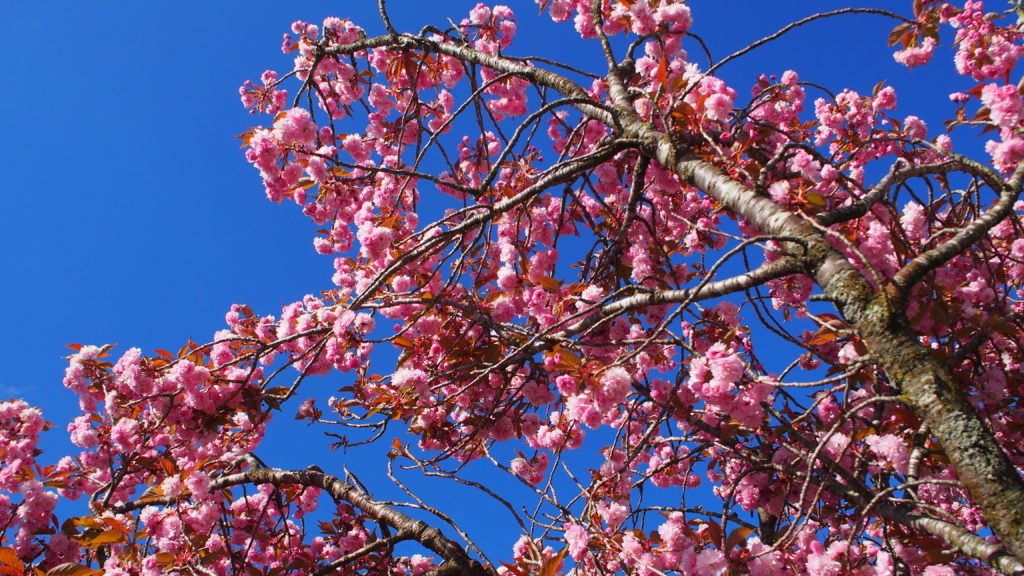 Farmers Markets & Sydney Fish Market
I absolutely love the meat, seafood and produce in Australia so I prefer to stay in a serviced apartment or Airbnb to be able to cook whenever I want. Some markets operate year round whereas some are only in spring and summer. There are several around the city and you can find them here.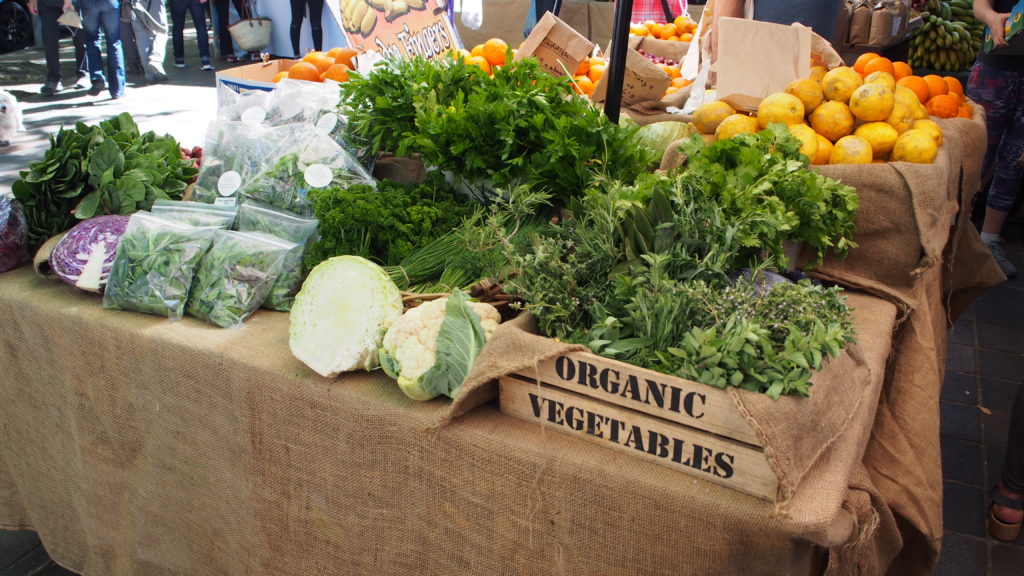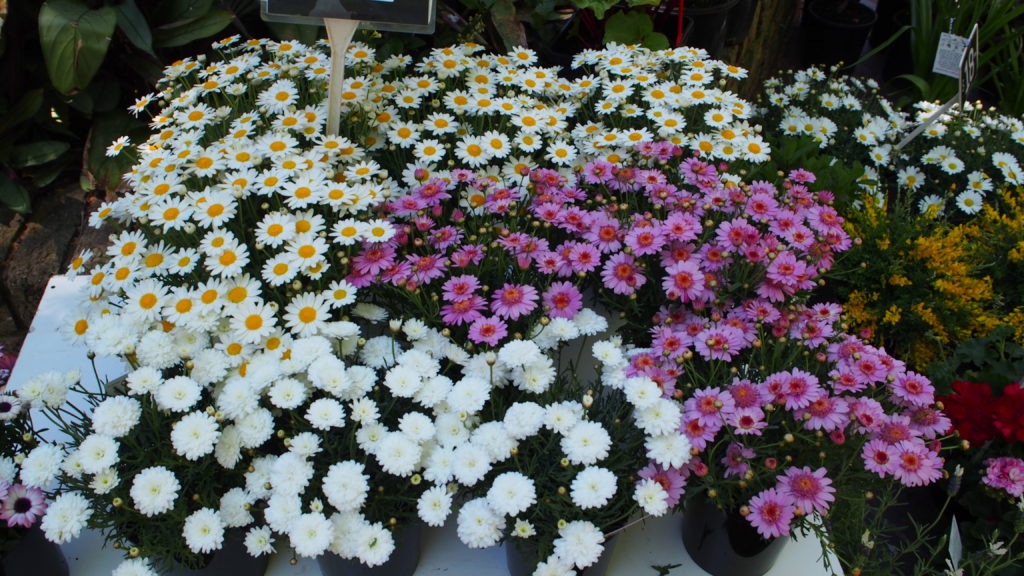 The Sydney Fish Market can get incredibly crowded with busloads of tourists during lunch. It's still worth a visit because they have fresh prawns, fish, lobster, crab, and really good sashimi. There's also a lovely Italian deli with yummy dried pasta, cheese, sauces, and cured meats, and a grocery store selling all kinds of produce. You can get everything you need to cook a nice dinner from the Sydney Fish Market.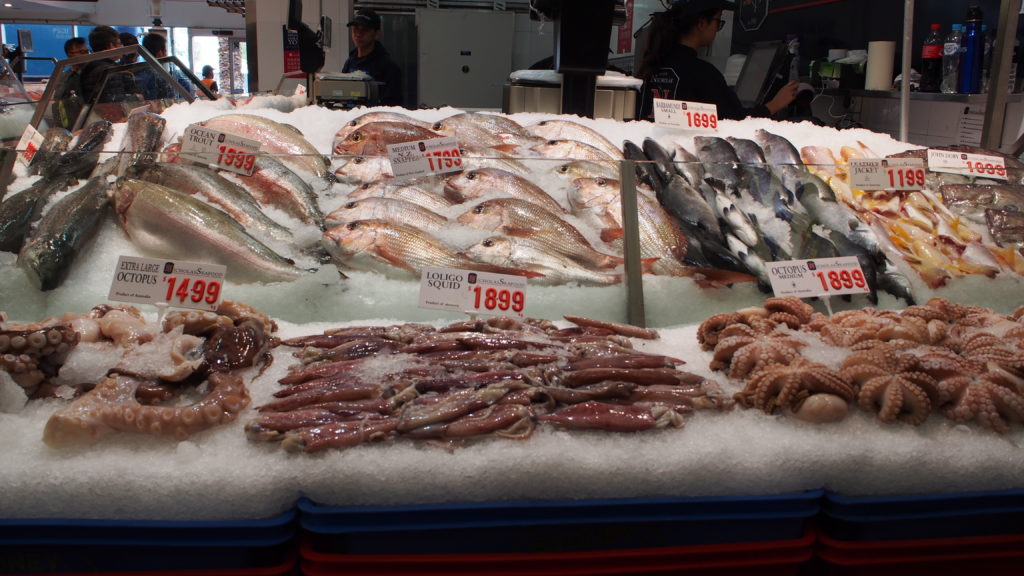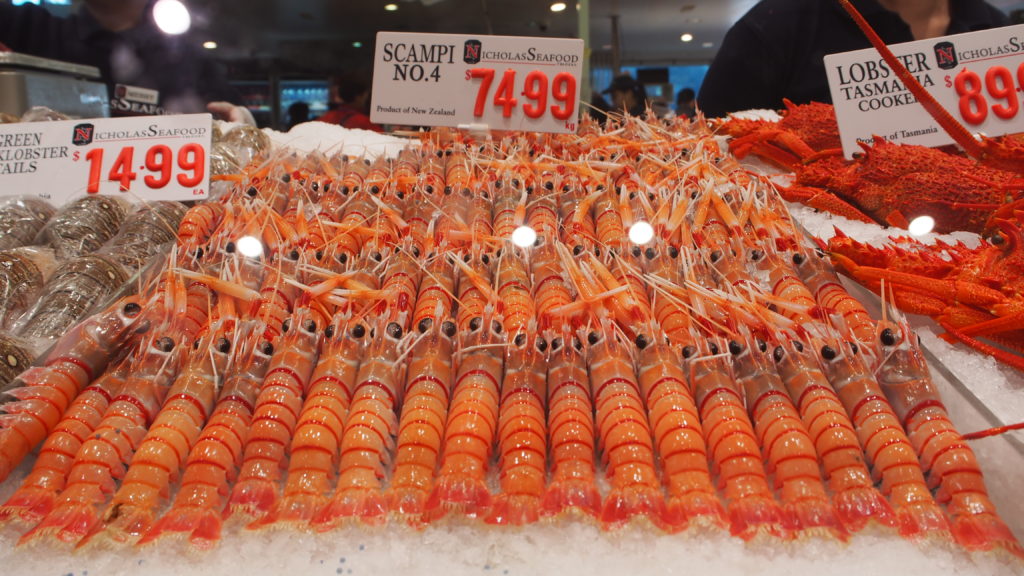 Bondi Beach
I've been to Bondi Beach in winter and spring, and the two atmospheres are completely different! It's generally pretty empty in winter so you'll have a nice quiet hike along the coast. It's much more crowded in spring with hordes of sunbathers but the atmosphere is celebratory and fun. There were a surprising number of muscle men too. They can give the muscle men at Venice Beach a run for their money! It's easy to get to Bondi from the city. Just hop on buses 380 or 333 showing the destination of "North Bondi." The journey takes about 45 minutes and it's pretty easy to know when to get off. You'll see the beach come up and lots of people getting off the bus!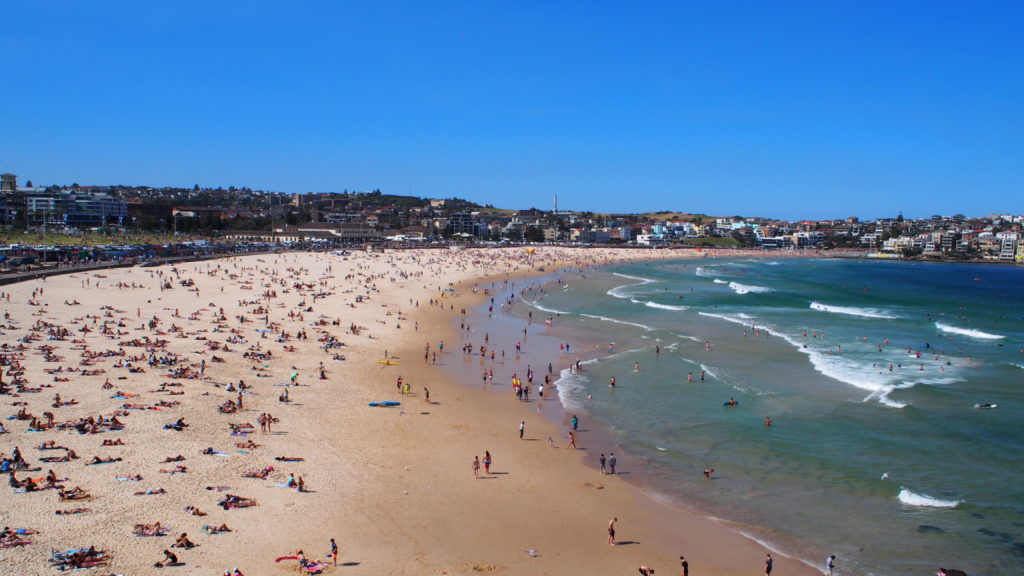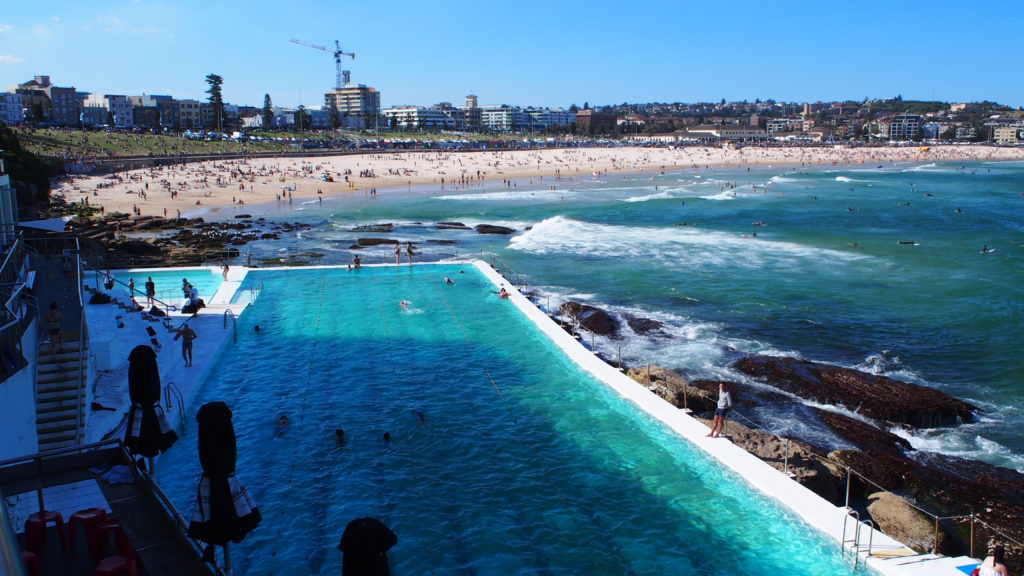 If you're still wondering where to travel in the dreary (Northern Hemisphere) months of September to November, definitely consider booking a trip to beautiful Sydney. The weather is perfect, the flowers are blooming, and there is so much to do, see and eat! Spring into Sydney, you won't regret it.
---
---