Anita's Gulai Lemak Udang (Malaysian Prawn Curry)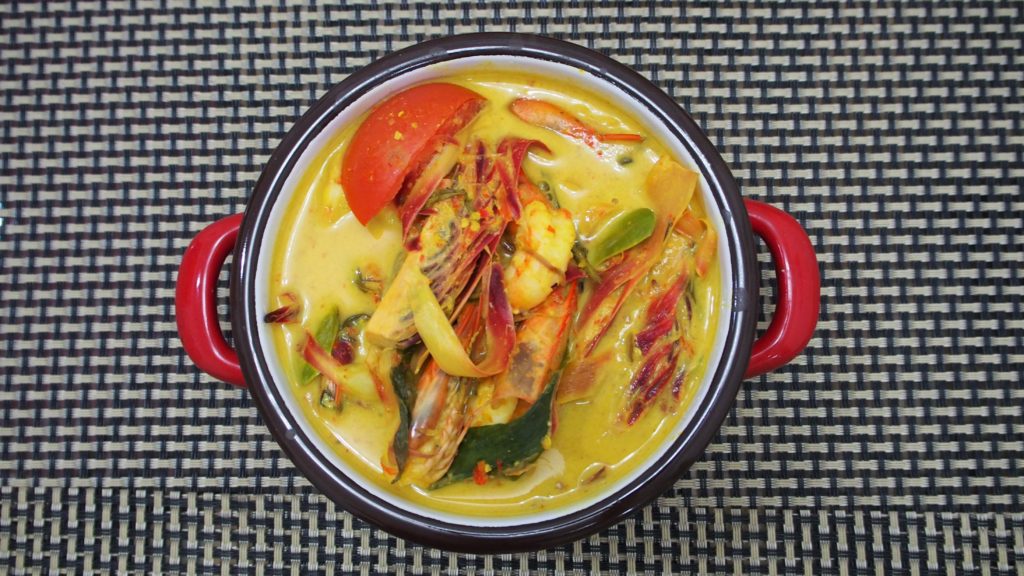 My friend Anita grew up in a small village in Pahang, Malaysia and learned how to cook many amazing Malaysian and Indonesian dishes from her multi-talented parents. Her family descended from a Minang clan from Sumatra, Indonesia and they often improvise and substitute ingredients to recreate many Malaysian and Indonesian dishes. In the end, they learned to create their own special dishes that may even be better than the original! This prawn curry reminds me of Thai tom yum soup. It's sweet, sour and spicy at the same time but also has a unique flavor from the turmeric leaf, laksa leaves and ginger flowers. It's an exciting flavor that I've never tasted before and I've eaten a lot of Indonesian and Malaysian food! It's not a thick curry so you can actually enjoy it as a soup if you like. It's best eaten with rice and goes well with other side dishes like Anita's sambal petai sotong.
If you don't live in Southeast Asia, it may be a bit of a challenge to find ginger flower, turmeric leaves and laksa leaves. You may be able to find them at your local Asian supermarket or small grocery stores, and at specialty veggie stands at the farmers markets.
Gulai Lemak Udang Recipe
Serves 2 to 4 (main or side dish)
Ingredients:
Rempah (spice paste)
2 big red chilies
2 small Thai bird's eye chilies (more if you want it spicier)
2-inch fresh turmeric peeled and roughly chopped
1 lemongrass, bottom stem roughly chopped
One shallot, peeled and roughly chopped
1 tablespoon water
Main ingredients
1 ¼ cup water
¾ cup coconut milk
1 Assam peel (dried tamarind peel)
1 turmeric leaf, roughly torn into large pieces
4 bunches laksa leaves (also known as Vietnamese mint). Approx. ½ cup leaves
2 laksa flowers (also known as ginger flower), stem removed, flowers quartered vertically
1 large tomato, quartered
15 small prawns, shelled and cleaned
Salt and sugar to taste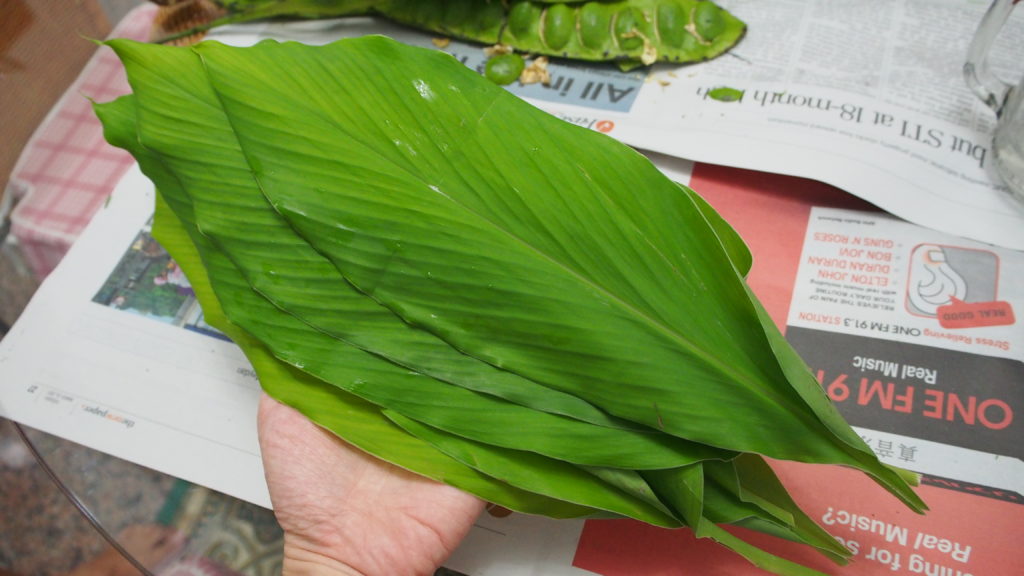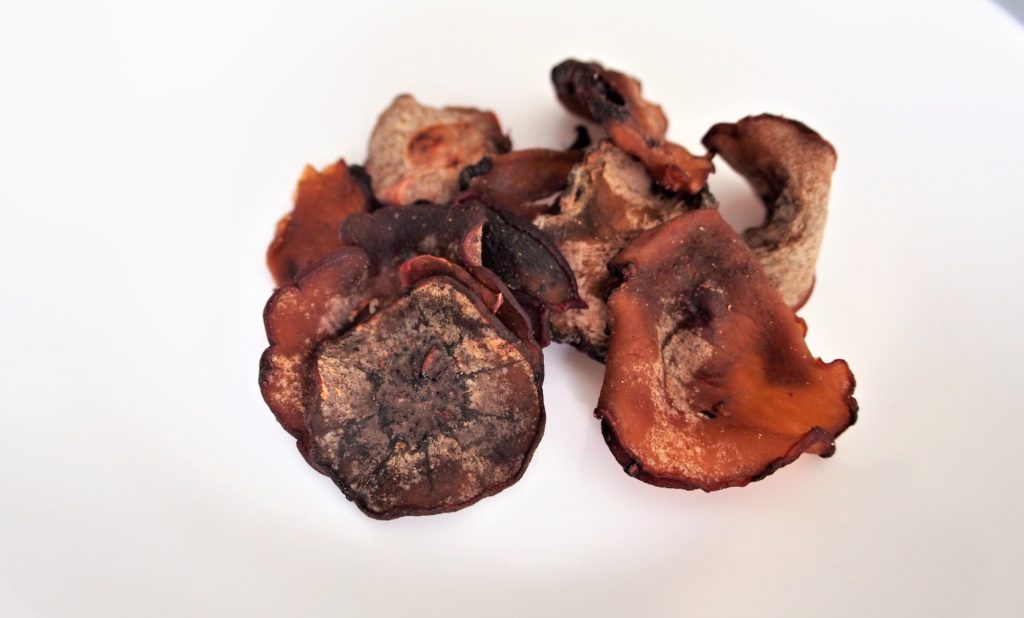 Method:
Blend the rempah (spice paste) ingredients together until it's a thick paste.
Add the paste into a large deep pan or large pot over medium heat. Add the water, coconut milk, assam peel, turmeric leaf, laksa leaves and laksa (ginger) flowers. Bring to a slow boil and then lower the heat to a simmer. Constantly stir it or the coconut milk will curdle. After a few minutes of simmering, check and see if the laksa flower has softened. If it has, add the prawns and tomato and simmer until the prawns are cooked. Add salt and sugar at the end of the cooking process. The soup will be very fragrant from all the spices so you may not need as much added flavoring.
---
---