Anita's Sambal Petai Sotong (Spicy Stink Beans & Squid)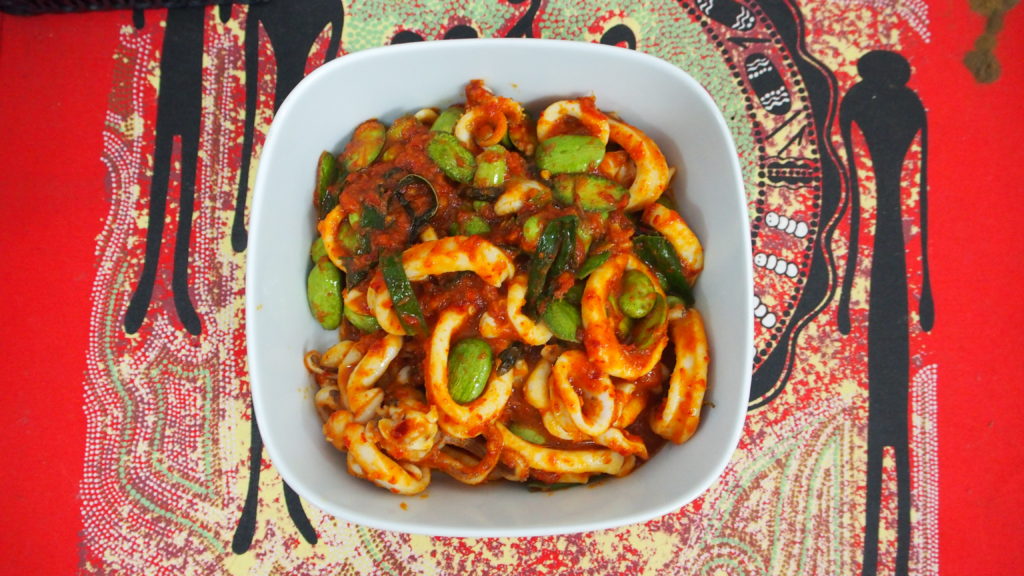 The shining star of this spicy Malay dish is petai, also known as the stink bean. It may be an acquired taste but I'm proof that one can actually learn to love it after years of turning my nose up at it! Yes, it is kind of stinky, but once you pop it in your mouth and start chewing it, the stink goes away. It has this awesome al dente texture that's even better than edamame. Petai is also typically cooked with sambal (chili paste) packed with garlic, lemongrass and shallots, so all the spices will also help mask the smelliness (although some people do love it!).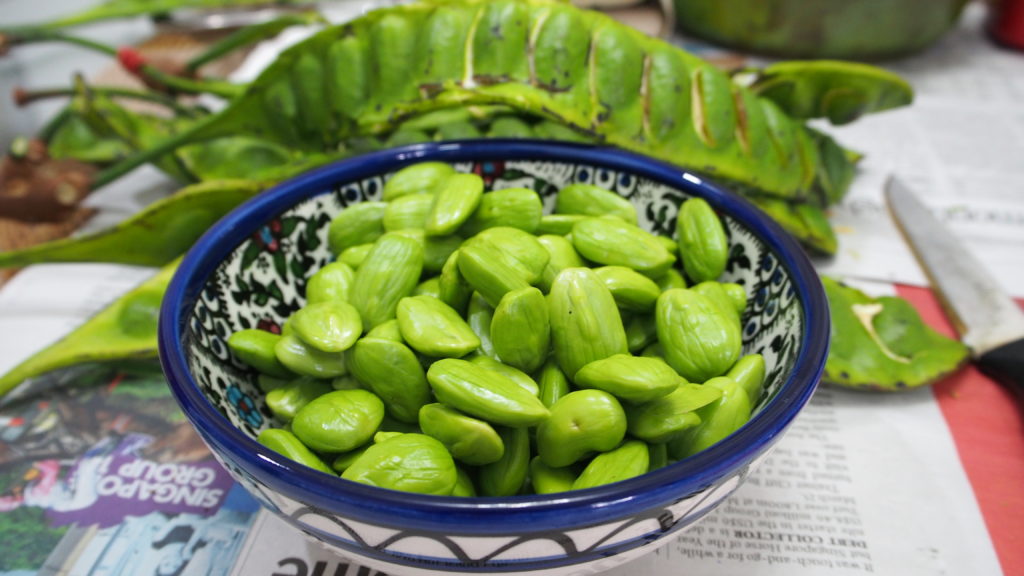 If you don't live in a Southeast Asian country, you may not be able to get fresh petai still in their pods. The already-shucked beans are available in packet form at your local Asian market and are also called sator, sataw, bitter beans and twisted cluster beans. As with most other stinky foods, petai is incredibly good for health. It is high in fiber and vitamins C, E, A, B1, B2 and B3, and has anti-inflammatory, anti-bacterial and detoxifying properties. Petai's unique aroma comes from its high amount of amino acids that are essential to maintain a healthy body.
If you're able to get fresh petai beans still in their pods, here's how to remove them. With a small knife, cut a slit where the beans are, but not all the way through. Peel the top layer back and pop out the beans.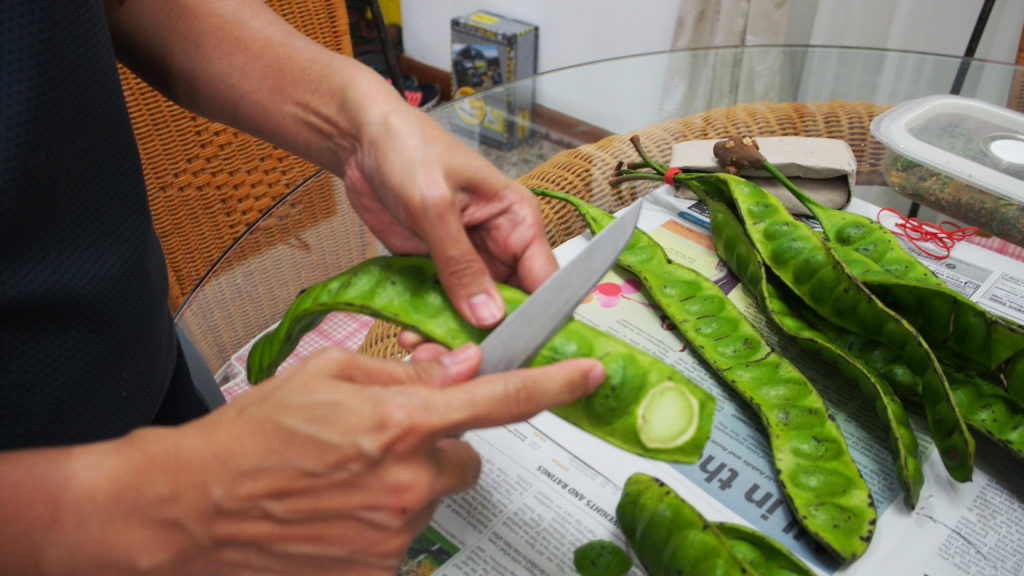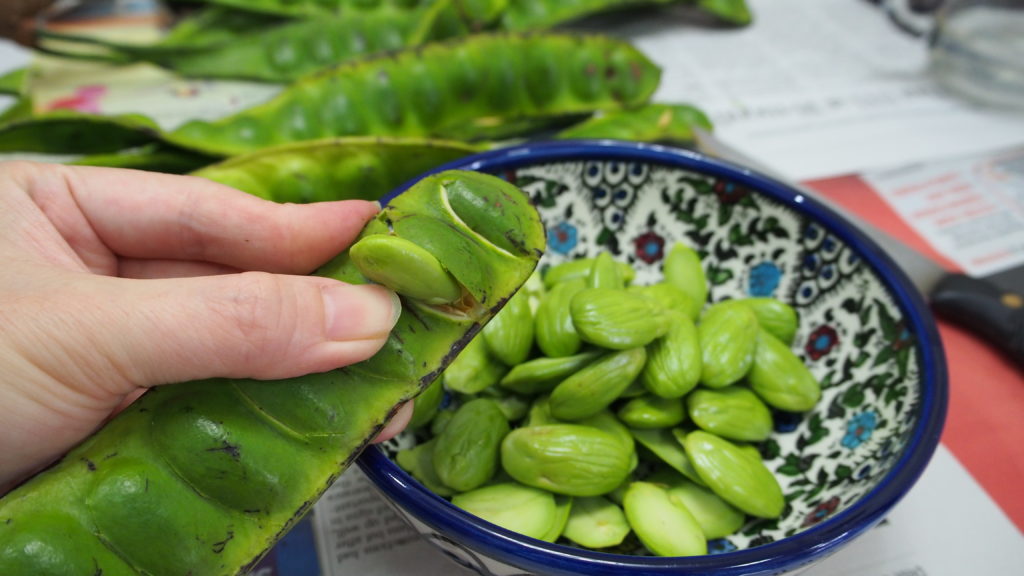 My friend Anita is an excellent cook and I spent an afternoon with her learning how to remove fresh petai and how to cook the beans. Anita is a young woman but every dish she cooked tasted like it was cooked by an awesome grandmother. That is the highest compliment I can give anyone!
Ingredients:
For the sambal gravy
10 dried red chilies, cut into 1 inch pieces and soaked in hot water until soft, then drained
2 shallots, peeled
1 lemongrass, bottom stalk roughly cut into smaller slices
3 cloves garlic, peeled
2-3 Tablespoons of water (eyeball)
Main dish
½ cup petai
¼ cup coconut oil
10 laksa leaves
1 turmeric leaf, roughly chopped
1 assam peel (tamarind peel)
2 squid, cleaned, cut into rings
1 teaspoon salt (or to taste)
2 teaspoons sugar (or to taste)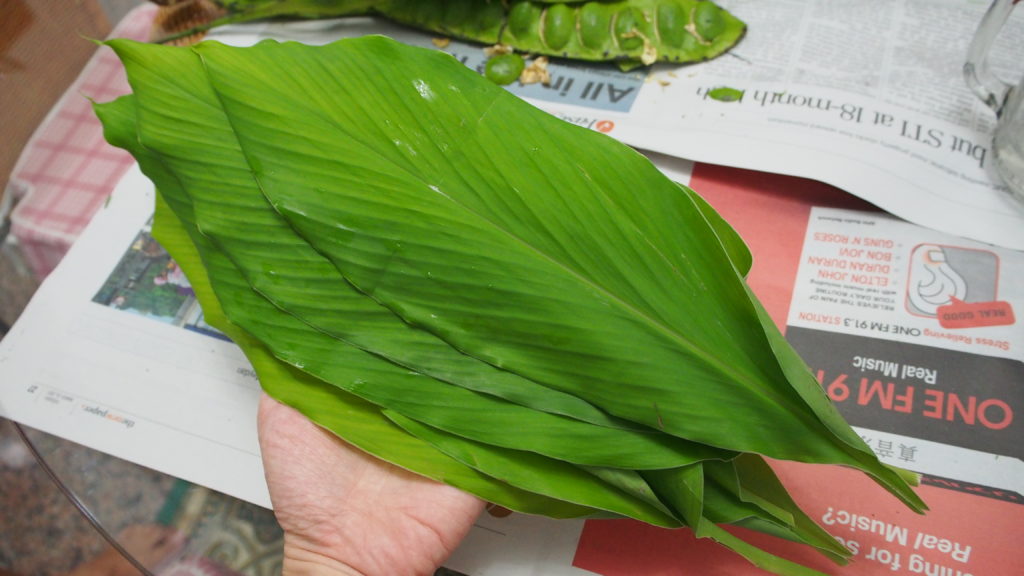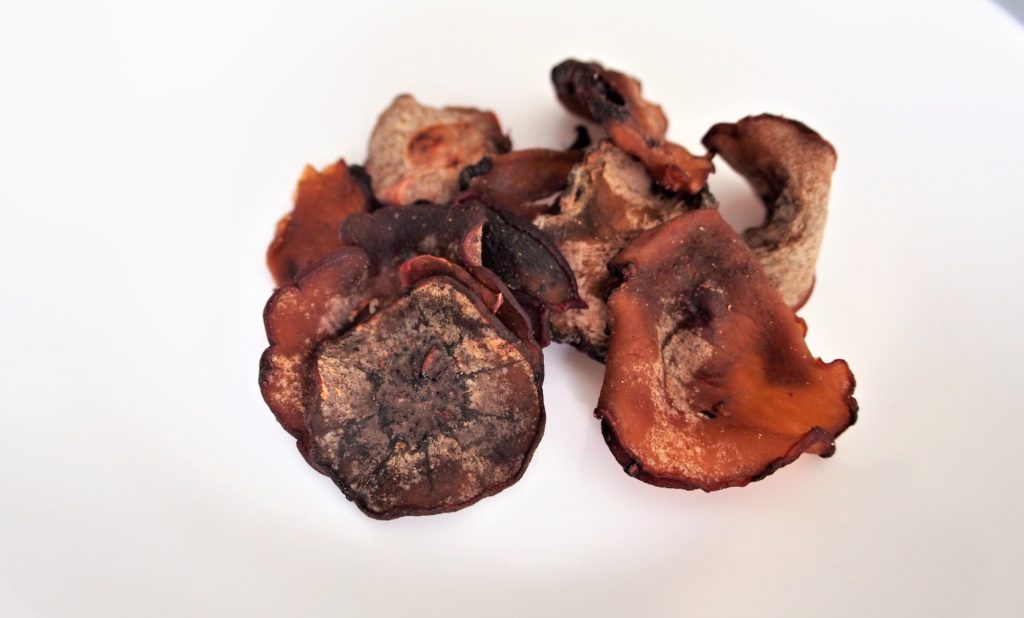 Method:
Blend the gravy ingredients together into a thick paste. Add water a tablespoon at a time, and more if needed, but make sure the paste has a thick consistency.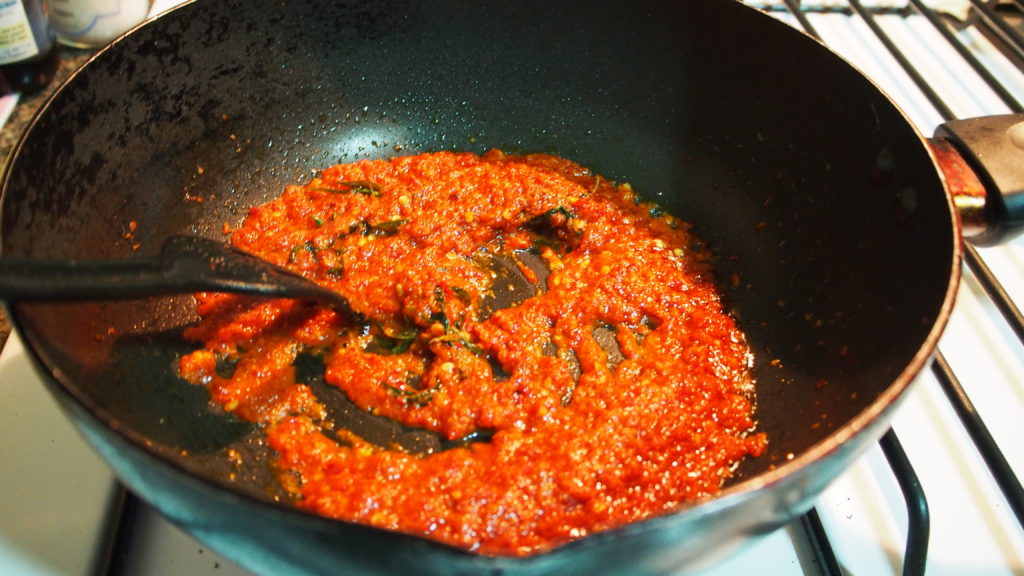 Fry the petai over high heat for about a minute or two. Then remove and set aside. Using the same pan or wok, add the gravy and fry it until it is fragrant. Add the petai, laksa leaves, turmeric leaf, assam peel and stir fry them for a few minutes. Add salt and sugar to taste. Then add the squid and fry together for two minutes until the squid has turned white. Enjoy with plain rice!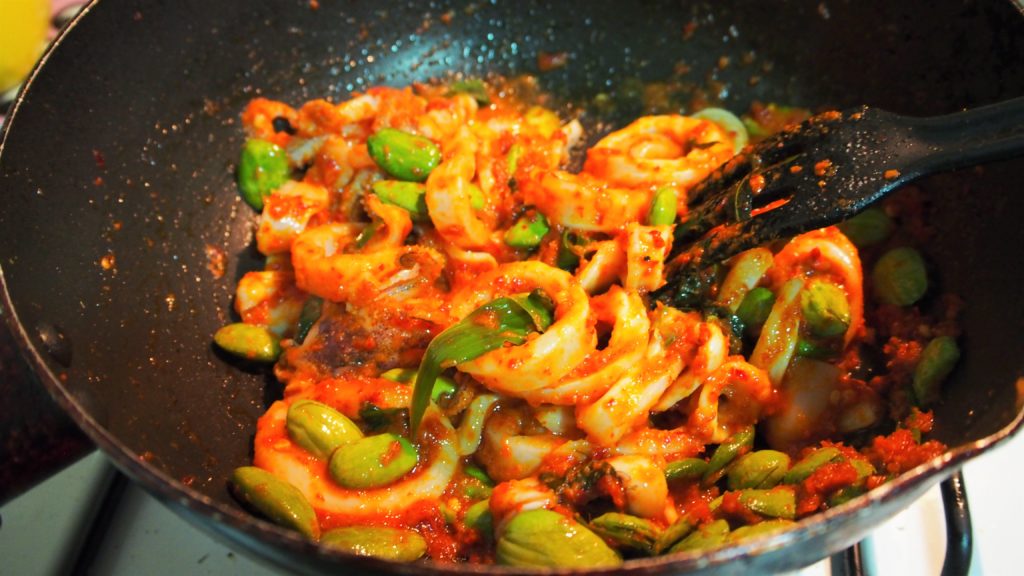 ---
---