Where Locals Eat, Drink & Relax in Sevilla, Spain
The best way to experience a new city is to immerse yourself in the local culture. I was incredibly lucky that I stayed with a good friend in Sevilla (or Seville) who was born and raised there. She brought me to all the local spots and introduced me to so many new dishes. With the gastronomic excitement comes a couple of challenges. The biggest one was trying to get used to the local dining timetable. Locals tend to have a late breakfast around 10 a.m., eat a HUGE lunch between 2 to 4 p.m. and dinner closer to 10 p.m. My body is used to food at certain times (especially around 7 p.m. on the dot) and it growls when it's not fed! It seemed like my friend was saying, "Are you hungry again?" incredulously on a daily basis.
Locals mainly eat at home or at tapas bars, rather than at restaurants aimed at tourists. My friend's mother is an incredible cook who made the most amazing lunches of grilled sardines, salmorejo, jamon, paella and stews. Check out her recipe for lentil stew  which was the very first dish I ate when I arrived from my 15 hour flight. I knew from then on that I would eat really really well in Sevilla, and indeed I did.
My friend took me to all the awesome local spots that are charming, reasonably priced and featured delicious food and drinks. Read on for her recommendations!
Where to Shop
Puente de Isabel II, 167, 41010 Sevilla, Spain
Monday to Saturday: 9 a.m. to 3 p.m.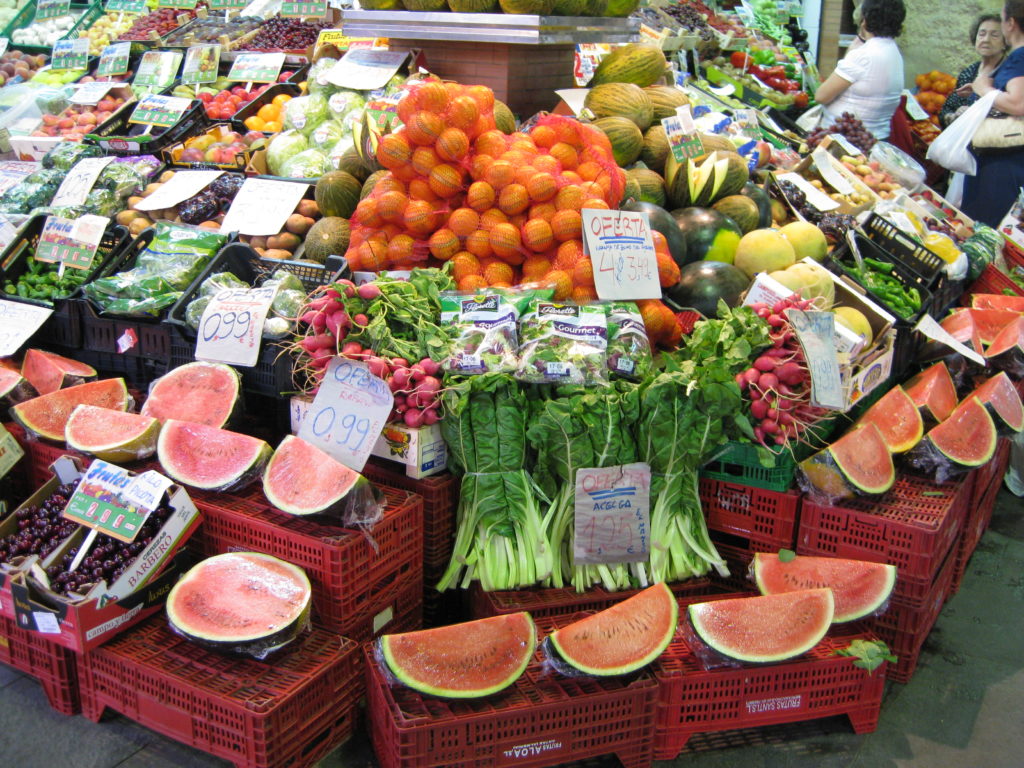 If you're staying in a place with access to a kitchen, you may want to save some money and cook your own dinner once in a while. This market in in Triana, a district of Sevilla, has all the meat, seafood and fresh produce you will need to create a gorgeous Spanish dinner. There's also a specialist butcher who sells carne de lidia (the meat of the Ganado bravo), the bulls reared for bullfighting. Apparently the meat is cheaper than commercial beef but I'm not sure if they taste the same.
Where to Eat
Plaza Cristo de Burgos 19, 41003 Seville, Spain
Daily: 12:30 p.m. to 12:15 a.m.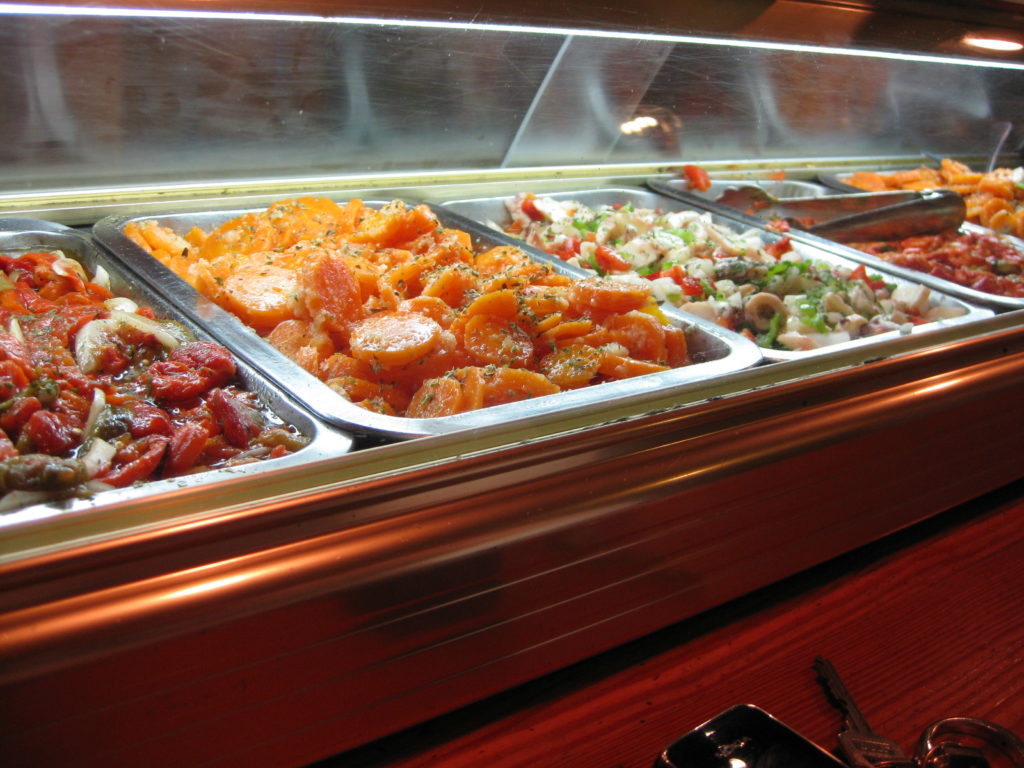 Locals love eating at Los Coloniales! The tapas are reasonably priced and come in fairly large portions! I was expecting tiny tapas plates but big plates of food were placed on our table and the four of us ate really well. It can get really crowded after 9 p.m. so try and go earlier if you don't want to wait for a table.
Calle Gerona, 40, 41003 Sevilla, Spain
Daily: 1 p.m. to 1:30 a.m.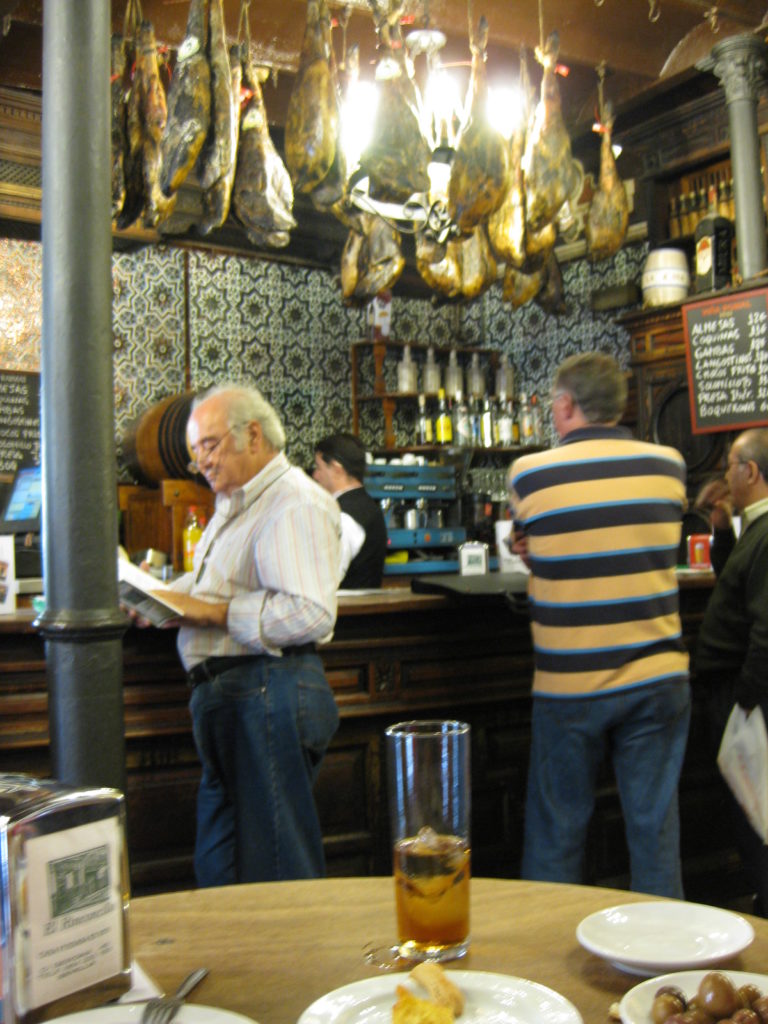 Established in 1670, El Rinconcillo is the oldest restaurant in the whole of Spain! It was the first place my friend took me to for a meal and it didn't disappoint. The restaurant is gorgeous with intricate tiles on the walls and delicious jamon (Iberian cured ham) hanging from the ceiling, and the food was unpretentious and incredibly tasty. I tried salmorejo for the first time and it was refreshing and filling for a hot spring day. It's a cold thick tomato soup (fresh tomatoes blended with day old bread and vinegar) topped with jamon and hard-boiled egg, and very popular with locals during the spring/summer seasons.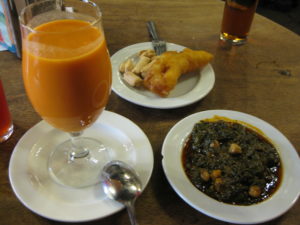 Calle San Fernando, 29, 41004 Sevilla, Spain
(There are multiple locations but this address is the most central to all the attractions)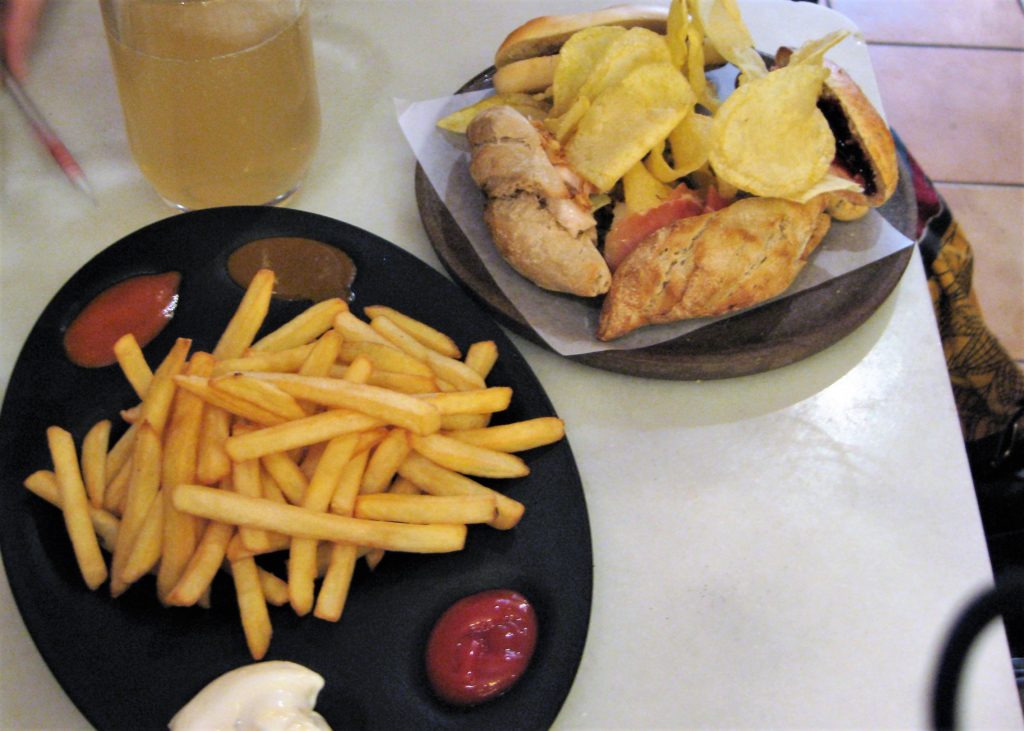 If you want something fast and cheap, but still fresh and wonderfully delicious, rush over to 100 Montaditos ASAP! There are more than 100 varieties of mini sandwiches starting at 1 euro per sandwich. You start off by marking on a paper menu what you want in your sandwich and your choice of drink (they have cheap beer too!). You'll have to write your name for the staff to call you when your order is ready. The bread was really fresh, like it was baked that very day, and there was a huge variety of meats, cheeses and vegetables to choose from. It's an awesome place for a solo traveler to eat at because you'll get to try a variety of tapas without worrying about spending a lot of money getting a bunch of different dishes. It's definitely the best fast food restaurant I've ever eaten at!
Where to Relax
Calle Aire, 15, 41004 Sevilla, Spain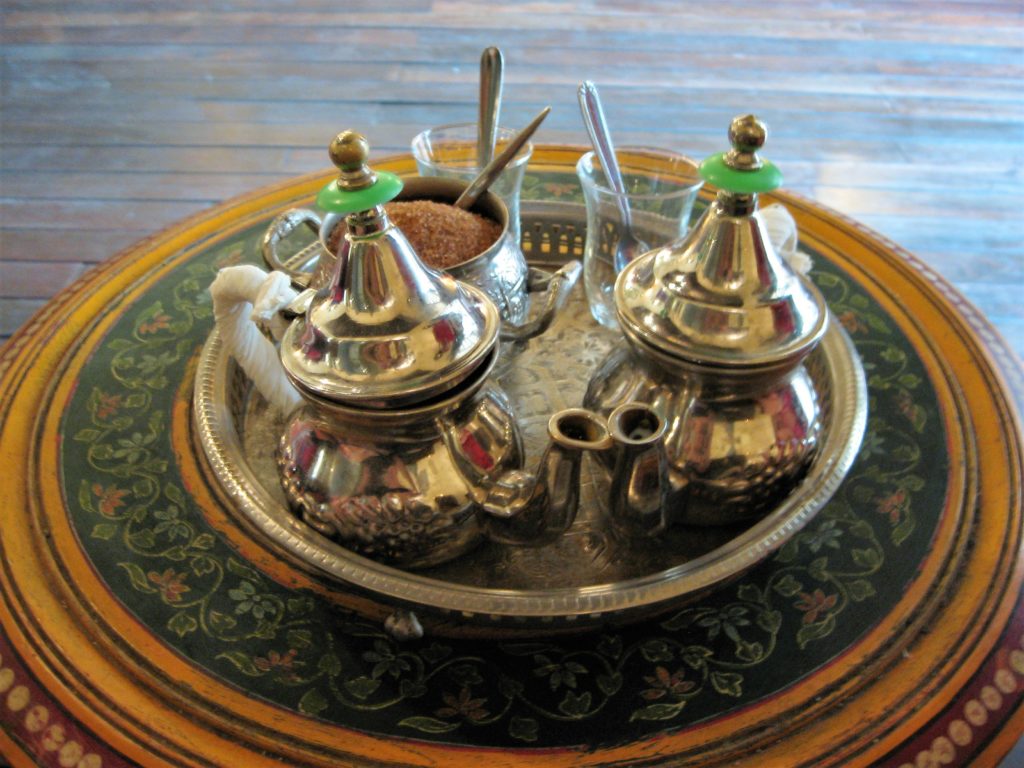 Sevilla's Moorish influence is evident not only in the beautiful architecture but also in Arab baths and Moorish teterias (tearooms) throughout the city. Aire de Sevilla turned the Arab baths into a spa experience with massages, Jacuzzis, facials and thermal baths. We didn't have time to get a proper spa treatment but we did stop there for some tea. They have a relaxing tearoom that's open to the public and it's not crowded during the day. It's a good place to stop and rest while you're running around visiting all the different sites.
Where to Drink & Hang Out
Calle Levíes, 18, 41004 Sevilla, Spain
Mondays: 7 p.m. to 1 a.m.
Tuesday – Sunday: 7 p.m. to 3 a.m.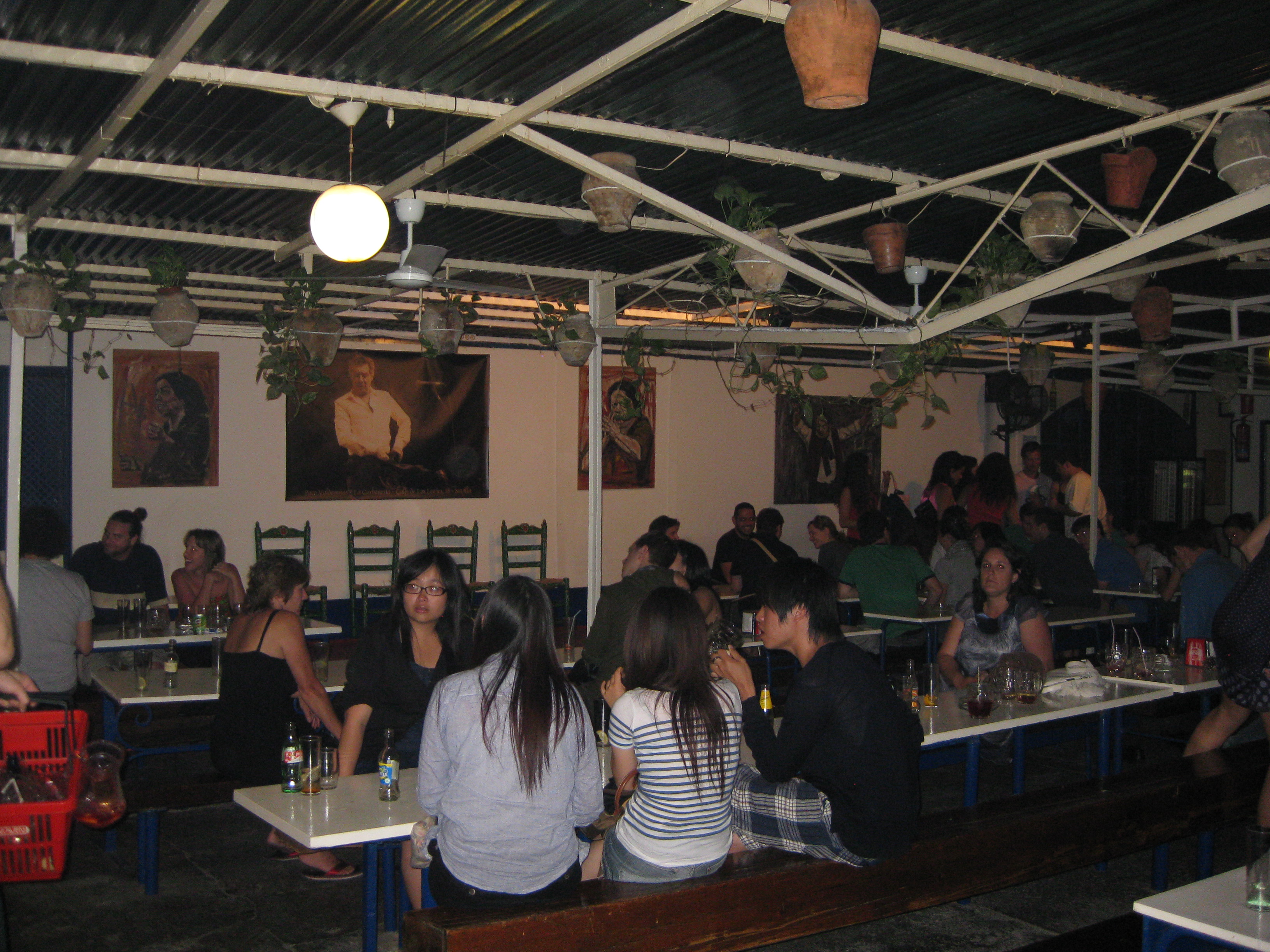 La Carboneria was the highlight of my trip to Sevilla! It reminds me of a hole-in-the-wall neighborhood bar that's not at all fancy but has fun regulars and awesome music. Unlike other flamenco shows, this bar doesn't charge a cover and serves reasonably priced drinks. The crowd is young and enthusiastic — a mix of locals, backpackers and university students. I enjoyed every part of the night, from the gorgeous flamenco dancing and music to the audience of locals singing flamenco songs when the dancer and musician are on a break.
One interesting thing I learnt is that locals don't order sangria when they're at a bar. Sangria is meant to be enjoyed at home during a BBQ party. Instead, they drink ice cold tinto con limon (red wine with lemon soda) or tinto con naranja (red wine with orange soda). It sounded bizarre to me at first but I became pretty obsessed with tinto con naranja all summer! It's incredibly refreshing for hot sweaty days, and the acidity of the wine is cut by the sweetness of the orange soda. Do try it!
Cerveceria (various places)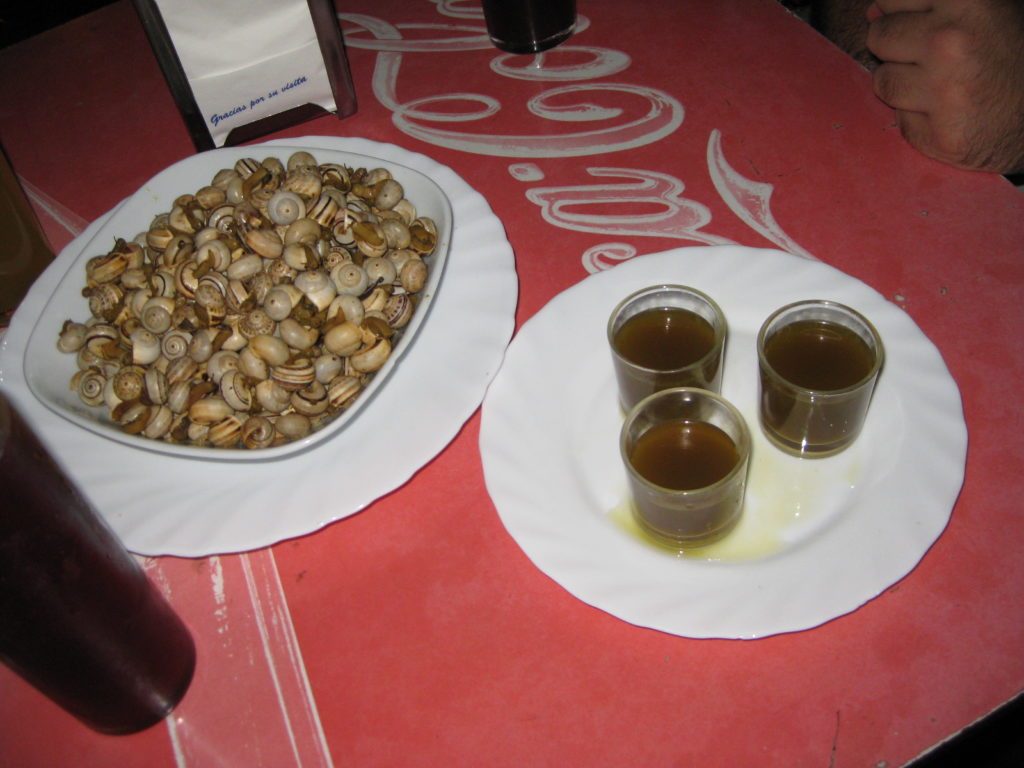 For a truly local and unique experience, go to a cerveceria (beer hall) with roadside tables and order caracoles (snails) when they're in season from mid-May to late-June. They're served with a shot glass filled with broth that was used to cook the snails. You can use a toothpick to take out the meat or forcefully suck it with your mouth. I made the mistake of looking at one too closely before eating it and saw its little face and antenna. I yelped out of shock and the locals had a good laugh at me. It doesn't have a strong taste at all and the broth is quite lovely, but I'm not sure it's something I will seek out again.
When you're in Sevilla, your belly will be full of tapas, your ears will be full of flamenco songs, and your heart will be full of love and gratitude for this magnificent city!
This article has been converted into a GPSmyCity travel app. Click on this link to download the article app for free on your smartphones and upgrade to get an offline map and point-to-point walking directions!
---
---