Be Enchanted by Seville, Spain
When I visited Seville (or Sevilla), I was incredibly lucky that my friend Lorena, a true blue local, showed me around and gave me tips about the city. Seville is as unique as it is beautiful, with a colorful history spanning Roman rule, Muslim conquest and incorporation into the Christian Kingdom of Castile under Ferdinand III in 1248. You can still see Moorish influence in historical buildings, teterias (tea rooms) and Arab baths.
Tips for first time visitors:
Depending on where you're flying from, it can be more economical and convenient to fly into Madrid and take a 2-hour train ride to Seville. This way, you can also add a few more days to your trip and explore Madrid.
Visit in late spring to early summer. It can get extremely hot in the middle of summer with temperatures reaching 50℃ (120℉)!
Take the train to other cities in Andalusia like Cordoba and Granada.
You don't need to rent a car if you stay within the city center. All the key places are within walking distance.
Don't let gypsies read your palm or take flowers from them and don't even stop if they call out to you. They're expert pickpockets and can get pretty aggressive. One flower seller actually chased after me for half a block!
Top Places to Visit:
Address: Av de Isabel la Católica, 41004 Sevilla, Spain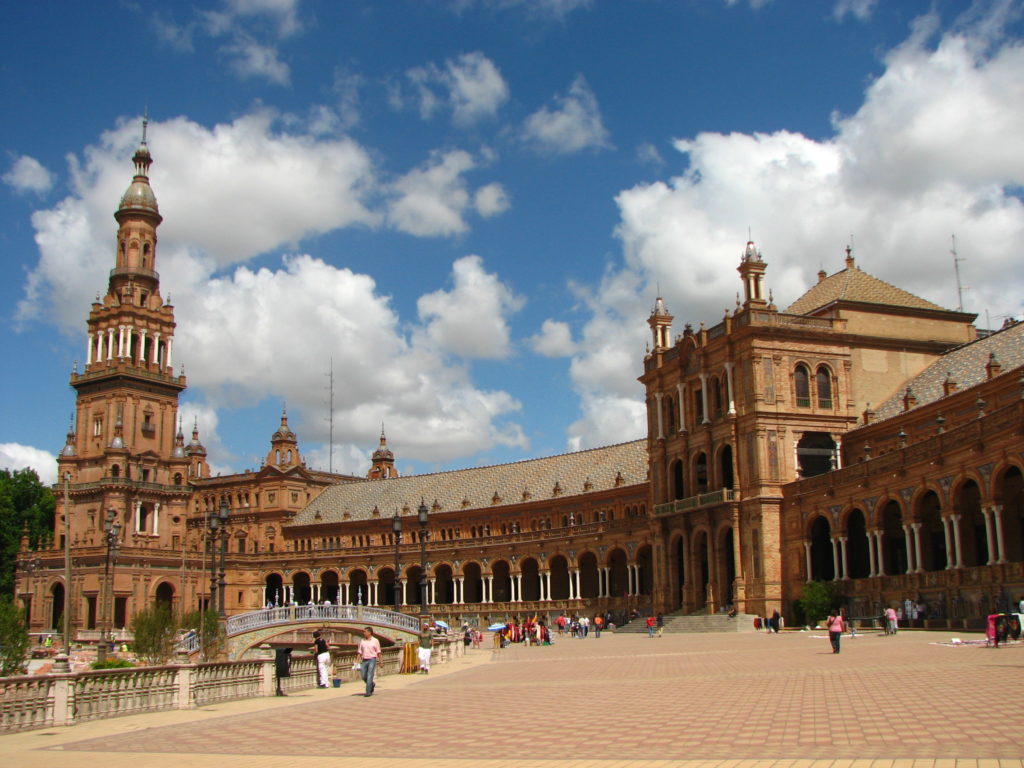 Plaza de España was the very first place I visited when I arrived in Seville. Although not as old as other buildings (it was built in 1929 for the Spanish-American exhibition), its architecture using bricks, tiles and colorful ceramic decorations makes it a gorgeous structure to behold. The plaza's distinctive features are the benches that portray Spain's 48 provinces in ceramic tiles. It's built within the Parque de María Luisa (Maria Luisa Park).
Address: Paseo de las Delicias, s/n, 41013 Sevilla, Spain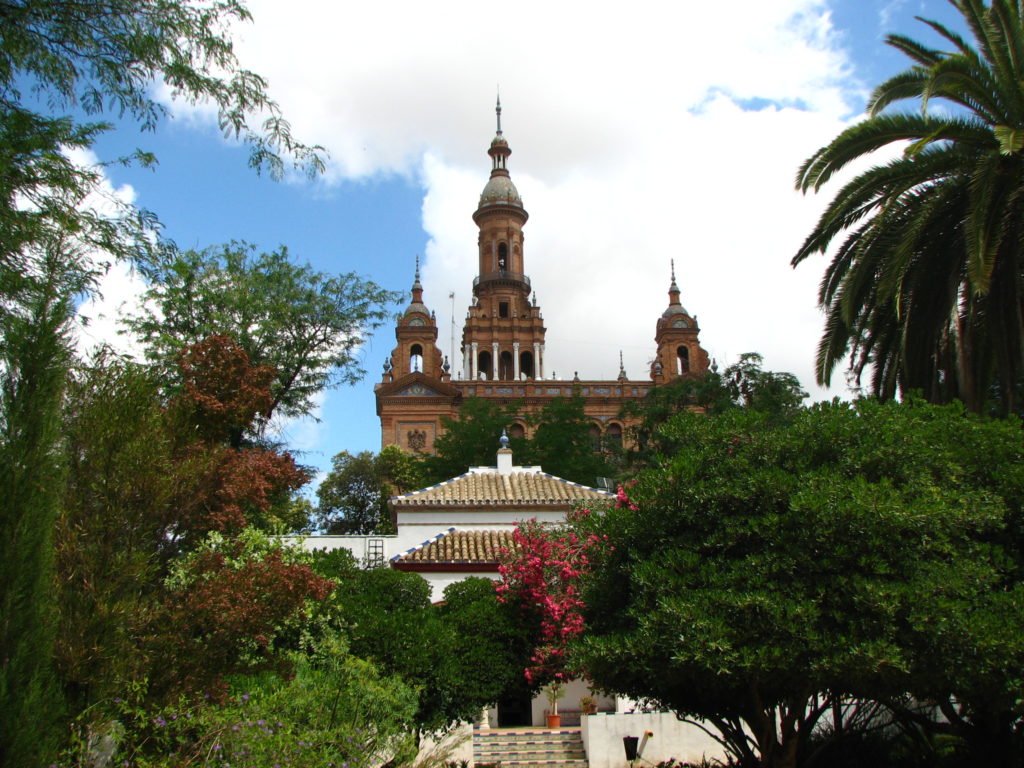 The largest park in Seville and certainly one of the most breathtakingly beautiful parks in Europe, Maria Luisa Park does not disappoint. The surroundings were so beautiful that in my jet lagged state, I wondered if it wasn't real and I was asleep and dreaming. Parque de María Luisa was named after the younger sister of Queen Isabella II during the 19th Century. The royal family had quite a lot of interesting drama that's way too long to be covered here. Definitely go to the link above and check it out!
Address: Patio de Banderas, s/n, 41004 Sevilla, Spain
Opening Hours
April – Sept: Monday to Sunday, 9:30 a.m. to 7 p.m.
Oct – March: Monday to Sunday, 9:30 a.m. to 5 p.m.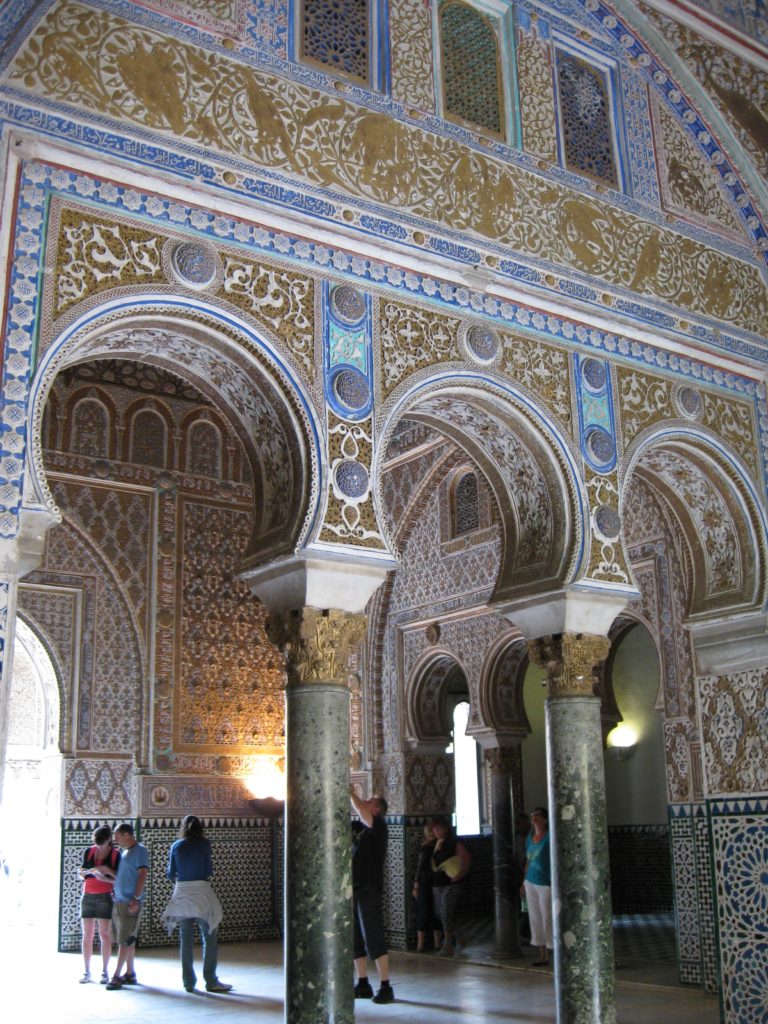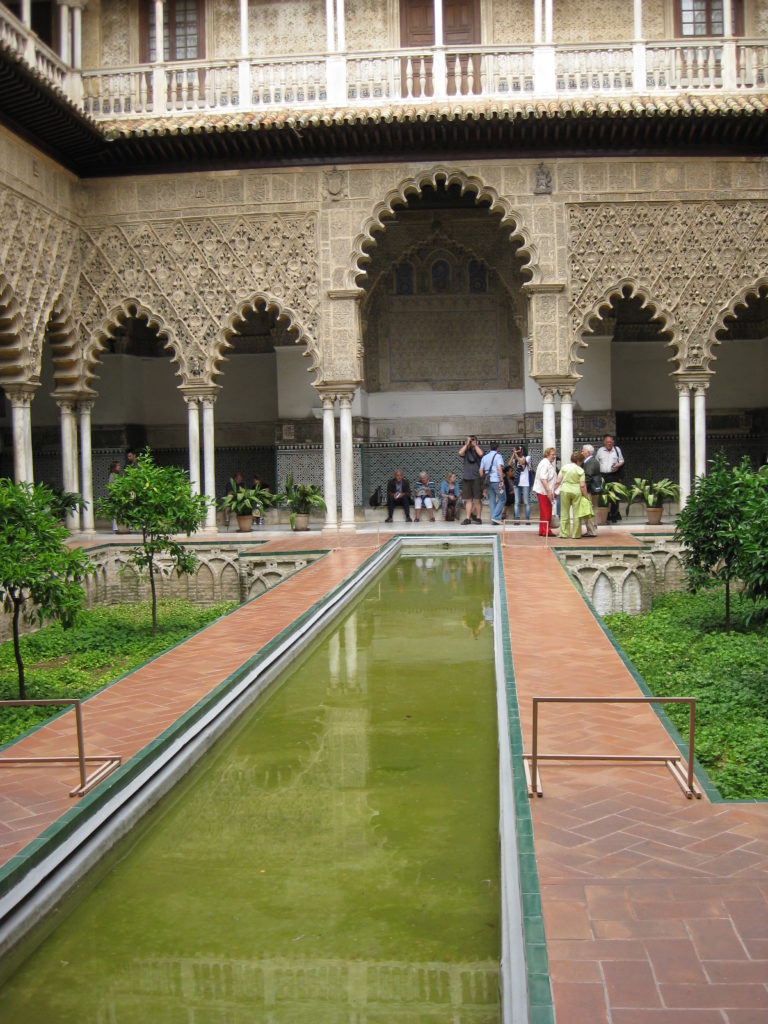 Also known as the "mini Alhambra" of Seville, the Alcázar was originally a Moorish fort built by by the first Caliph of Andalucia in the 10th Century. The construction of the current Royal Alcázar started in the 14th Century and subsequent monarchs have added their own touches to the UNESCO World Heritage Site. Game of Thrones fans will recognize it as the Water Gardens of Dorne, the stately home of the House Martell.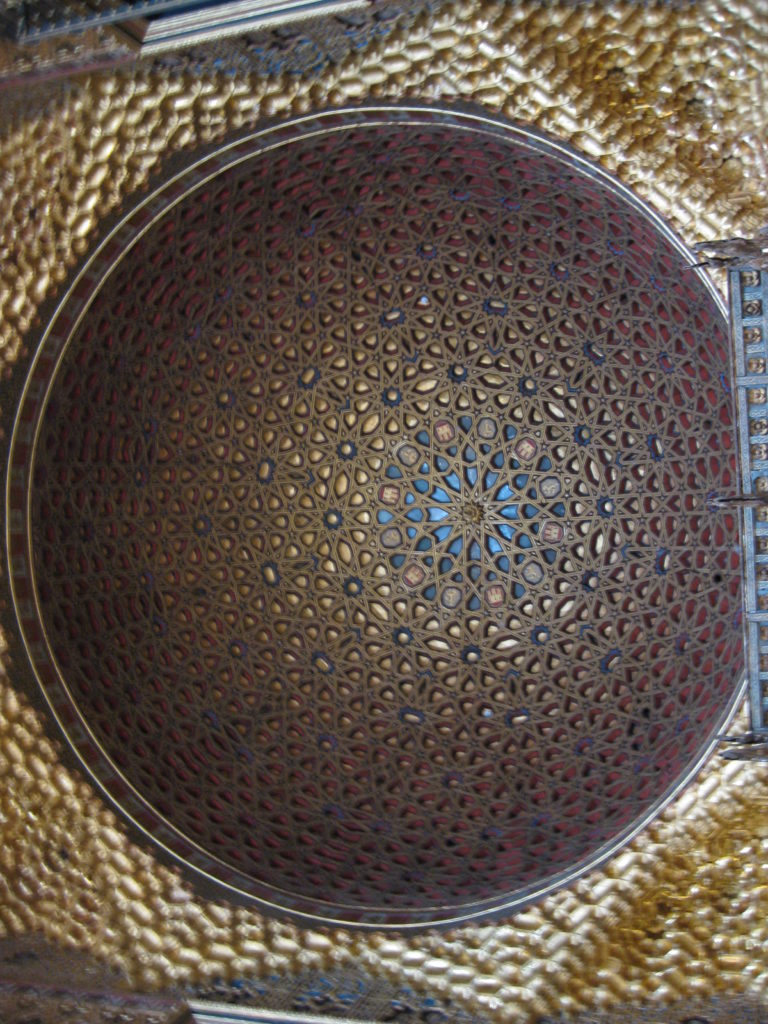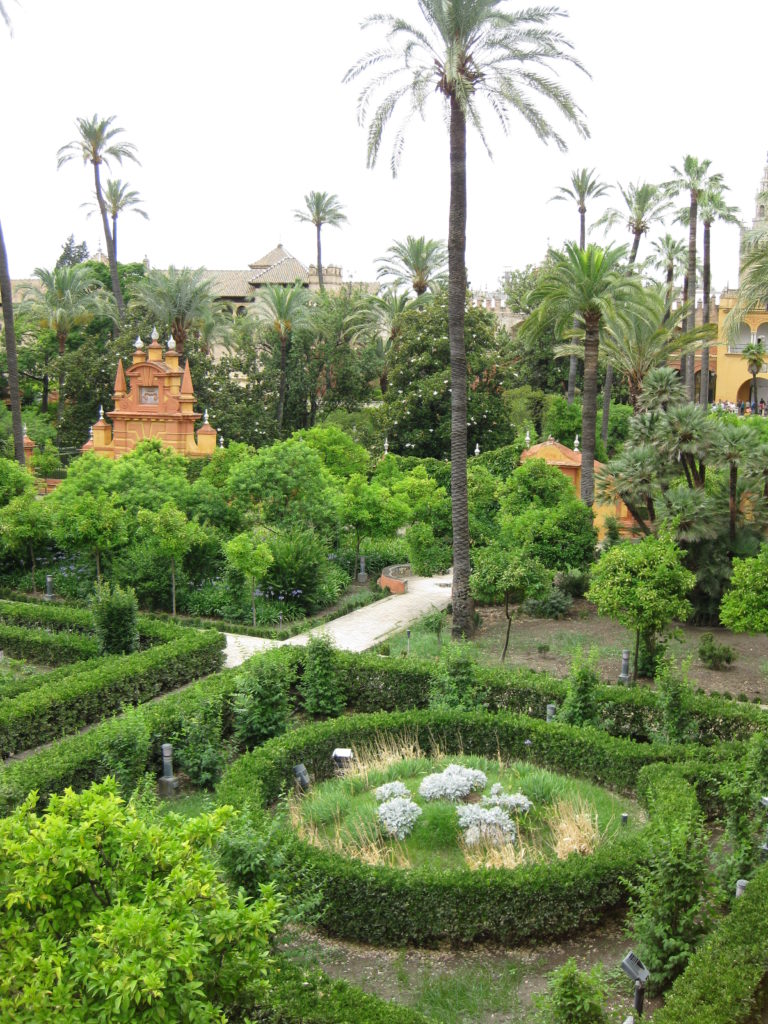 The architecture has both Christian and Muslim influences, blending and creating something incredibly unique, beautiful and magical at the same time. It's no wonder they chose this location to film an incredibly successful fantasy series. When you step into the Alcázar, you'll feel like you've just stepped through the door of Narnia into some fantastical world of magic and dragons!
Address: Paseo de Cristóbal Colón, 12, 41001 Sevilla, Spain
Opening Hours:
April – Oct: 9:30 a.m. to 9:00 p.m.
Nov – March: 9:30 a.m. to 7:00 p.m.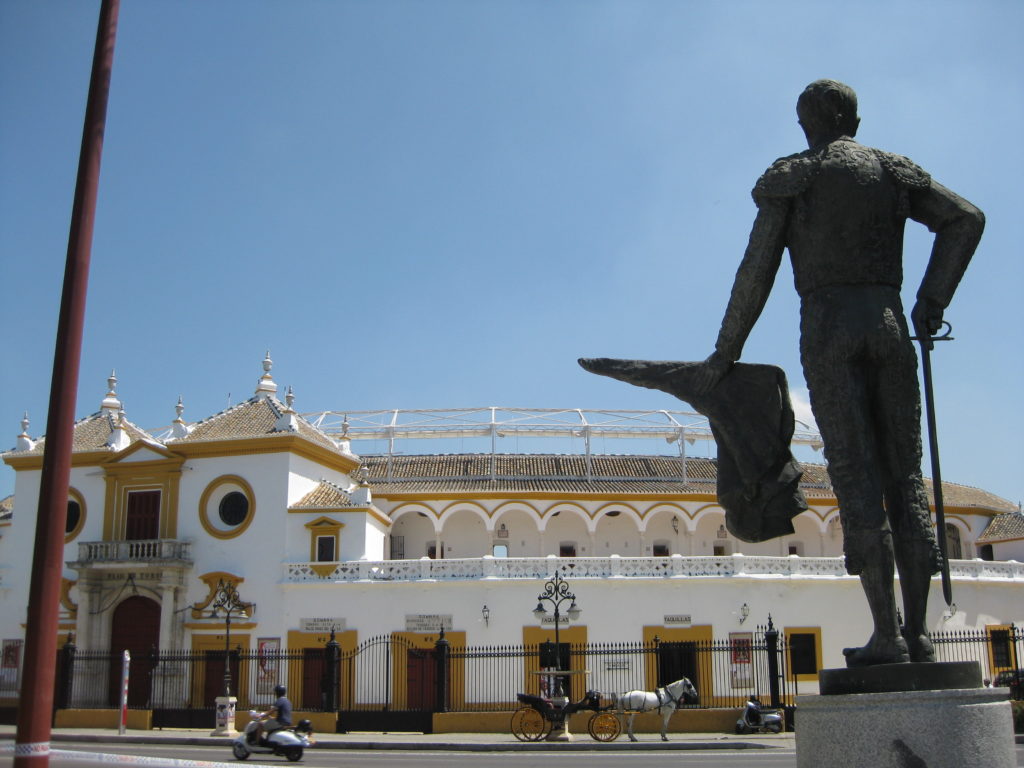 Bullfighting may be a controversial sport but the Plaza de Toros, or Royal Bullring, is a fascinating place to visit outside of the actual season. There are guided tours in English and Spanish every 20 minutes and it was fascinating to hear about the history and cultural components of the sport. You can also view artwork and costumes at the onsite museum.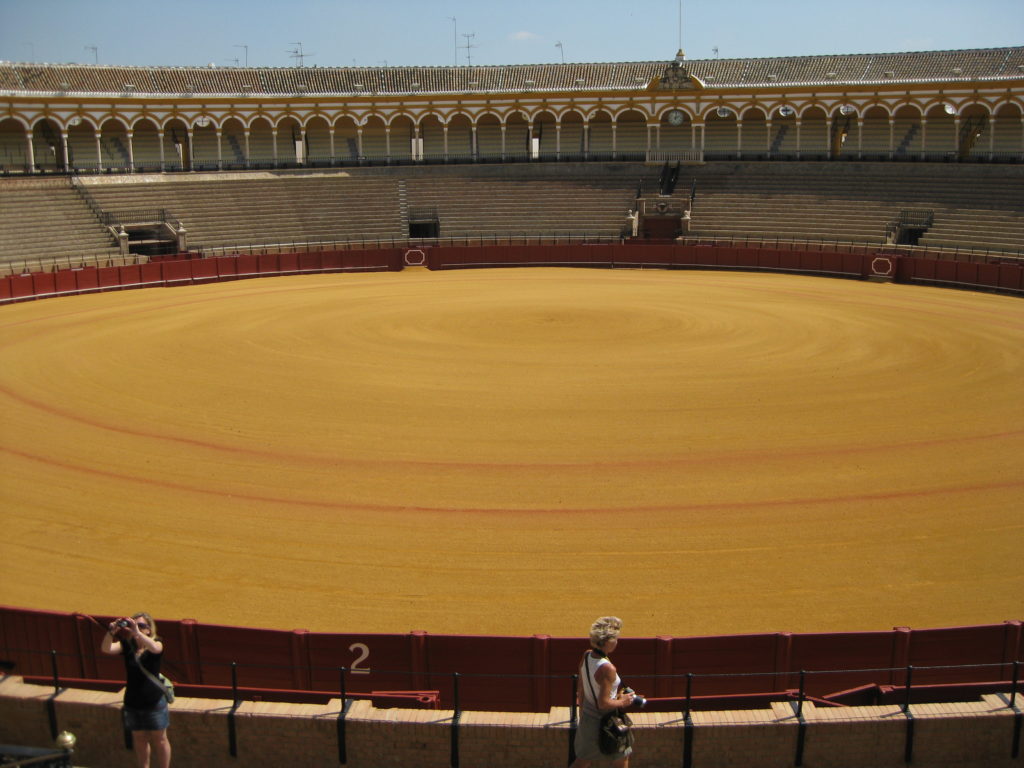 Address: Av. de la Constitución, s/n, 41004 Sevilla, Spain
Opening Hours
Summer: 8 a.m. to 9 p.m.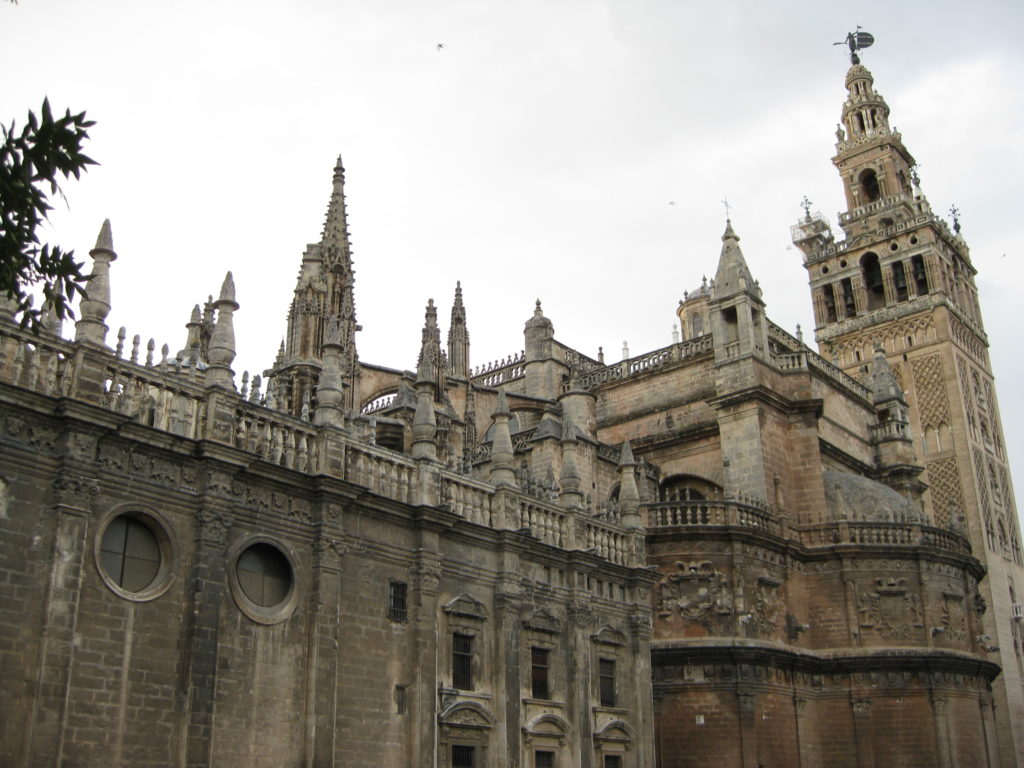 Designated as a UNESCO World Heritage Site, the Seville Cathedral is also known as the Cathedral of Saint Mary of the See. Construction of the cathedral began in 1401 and was completed a century later. Its sheer size and grandeur makes it the largest Gothic cathedral and the third largest church in the world.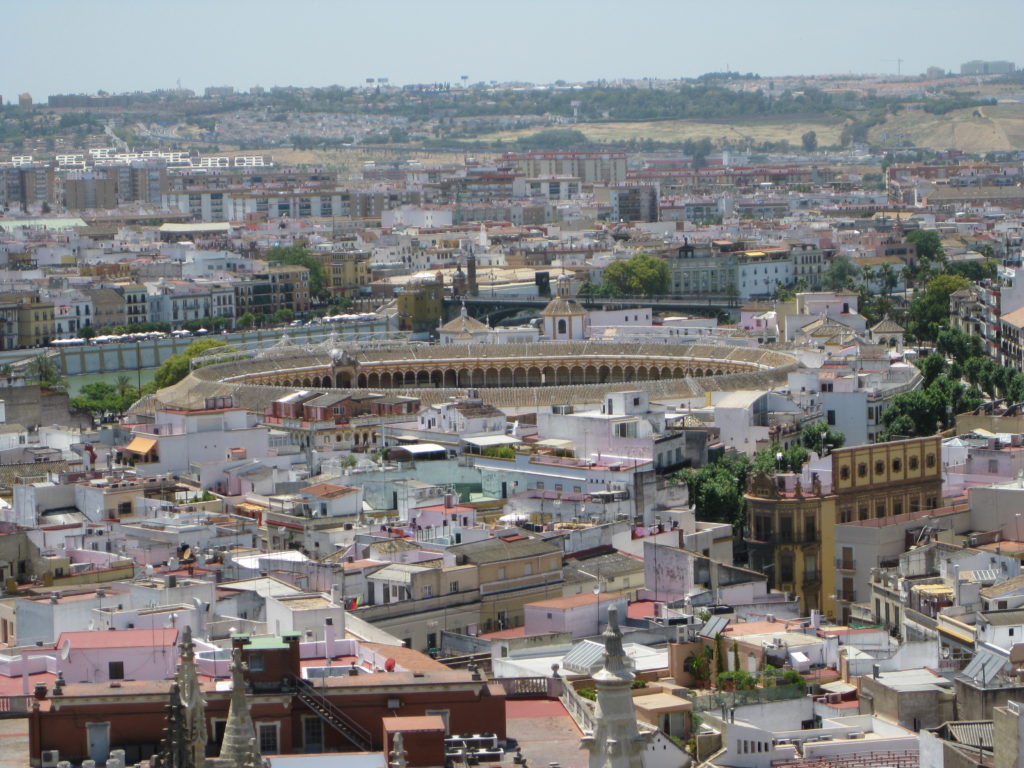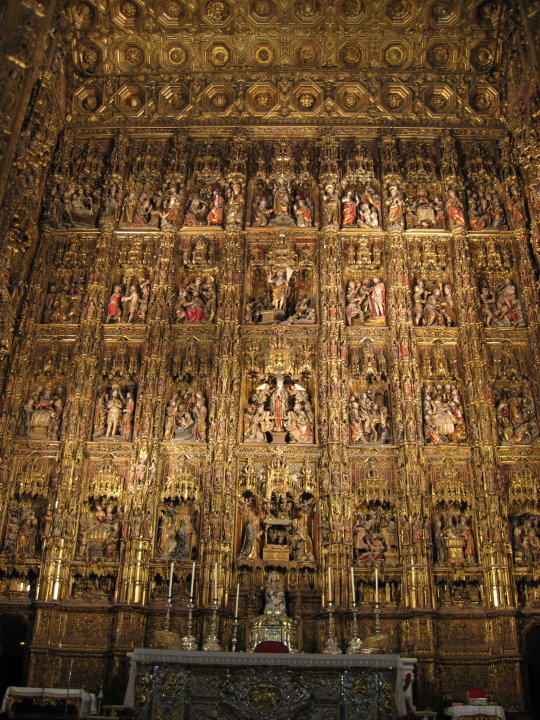 The Giralda tower, attached to the cathedral, is the most ancient building in Seville. Built between 1184 and 1198, its design was inspired by the minaret of the Koutoubia, the most important mosque of Morocco, situated in Marrakech. Climb up the 320 feet high Giralda tower for an awesome view of the city and note that there aren't any stairs up but permanent ramps. The sultan had ordered ramps to be built instead of stairs so that the muezzin could ride a horse to the top to call Muslims to prayer.
Seville is one of the most enchanting cities I've ever visited. Hungry and thirsty after all that sightseeing? Here's an article on where locals eat, drink and hang out in Seville.
Download this article in the GPSmyCity app for free and upgrade for a small fee to get an offline map with point-to-point GPS walking directions! Download through this link on your mobile devices.
---
---