Malaysian Festive Leftovers Stew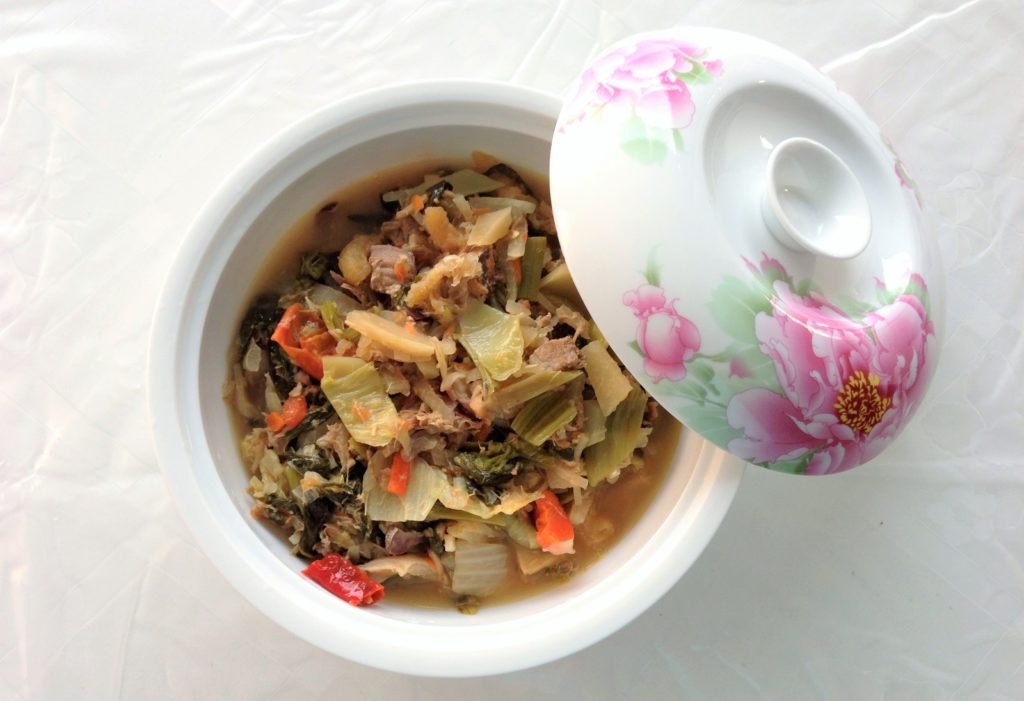 Every Chinese-Malaysian or Singaporean Peranakan family has their own version of Kiam Chye Boey (translated to salted vegetable leftovers). It's basically a stew with leftover meats boiled with salted mustard greens, other fresh vegetables and assam (tamarind), and it will be cooked after a huge family celebration such as a wedding or Chinese New Year. It's not something you can find at a restaurant since it's a pot of leftovers, and depending on your family, it could be an easy recipe or a complicated one. My family happens to make one that is really labor intensive. I've shortened it so if anyone wants to try and make it, I can promise you that it's worth the work! The stew has sweet, salty, sour and spicy flavors all melded together in a gorgeous harmony.
Kiam Chye Boey Recipe
There are 2 steps to making Kiam Chye Buay.
Step 1: Make (stir fried cuttlefish with veggies). Recipe is in the link.
Step 2: Stew Jiu Hu Char with vegetables and roast pork.
Ingredients:
1 pot of cooked stir fried cuttlefish with veggies.
3.5 cups guah chye or gai choy (Chinese mustard greens), stems and leaves, chopped
1 head of round mustard greens, chopped
3 cups Napa cabbage, chopped
2 stems leek, chopped
2 cups kiam chye (one packet preserved salted mustard greens), rinse with water and cut into smaller pieces
2 large cartons of chicken stock
3 cups leftover roast pork, cut into bite size pieces
3 tomatoes, cut into fours
2 teaspoon assam peels (tamarind peels), sliced thinly and soaked in water to soften
1 cup assam water (fresh tamarind soaked in warm water and filtered out)
6-8 dried chili, whole
8 lemongrass stalks, bottom part bruised
1 can abalone, sliced thinly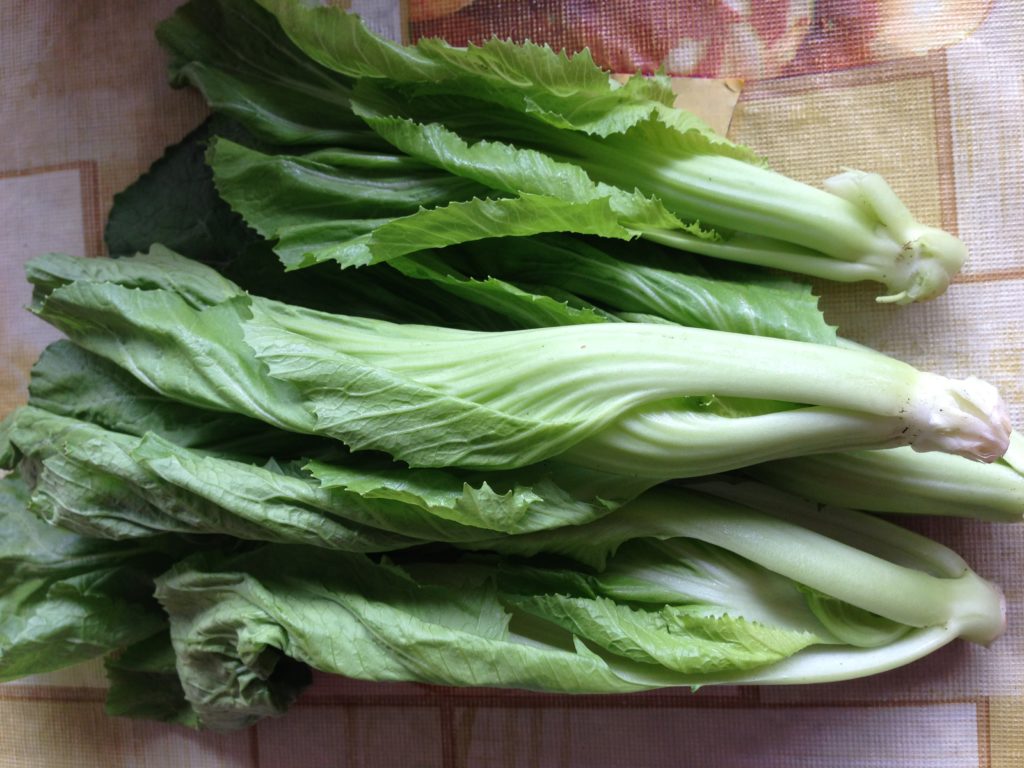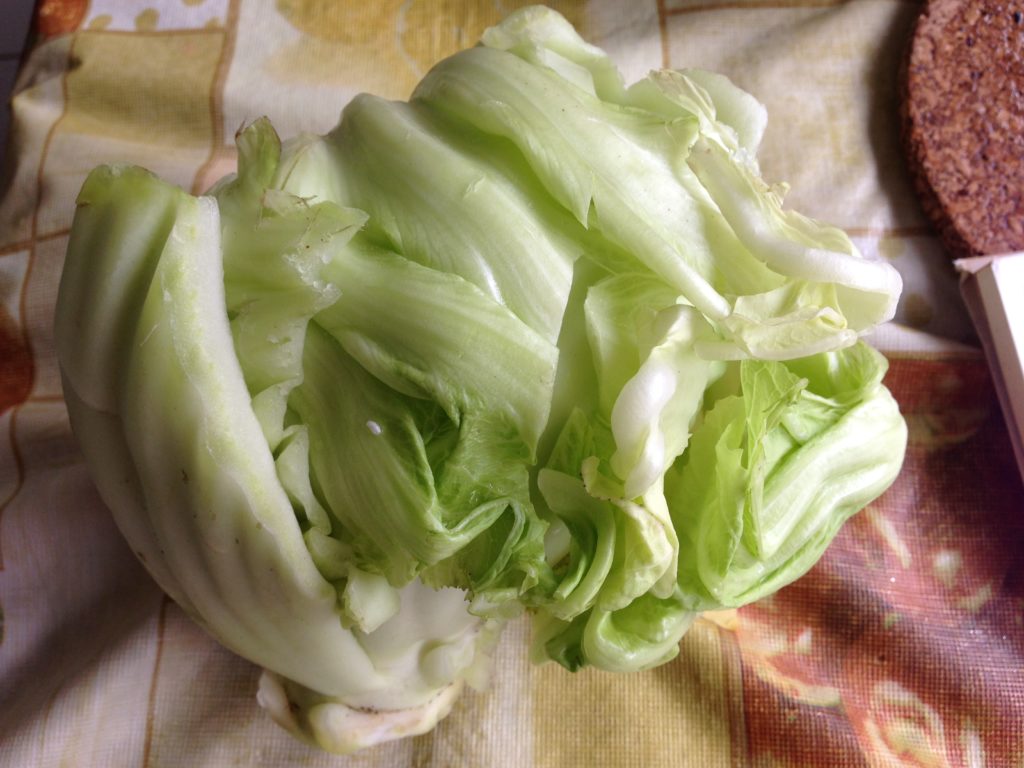 Method:
Separate the jiu hu char into another wok or pot and put equal amounts, layer by layer of mustard greens, cabbage, leeks, salted mustard greens, tomatoes, roast pork, assam peel and assam water, dried chili, lemongrass and chicken stock.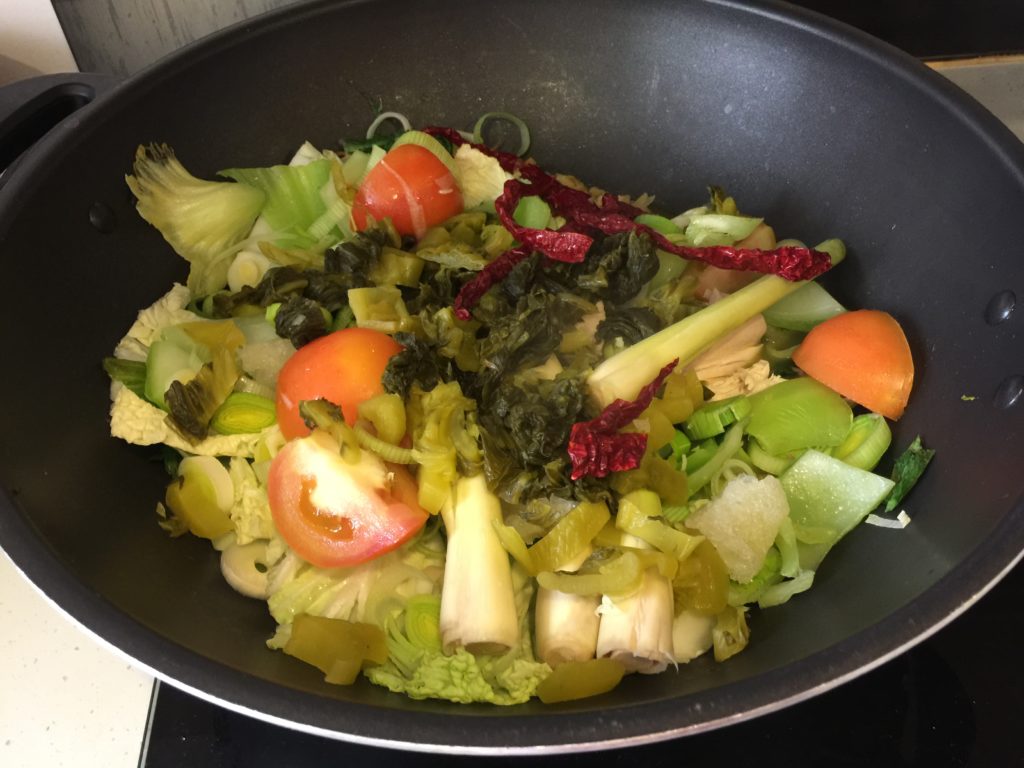 Cover the woks/pots and boil over medium high heat for a few minutes. Uncover the pots and stir everything together.
Taste to see if the stew is to your liking. Add more assam water if it's not sour enough and dried chili if it's not spicy enough.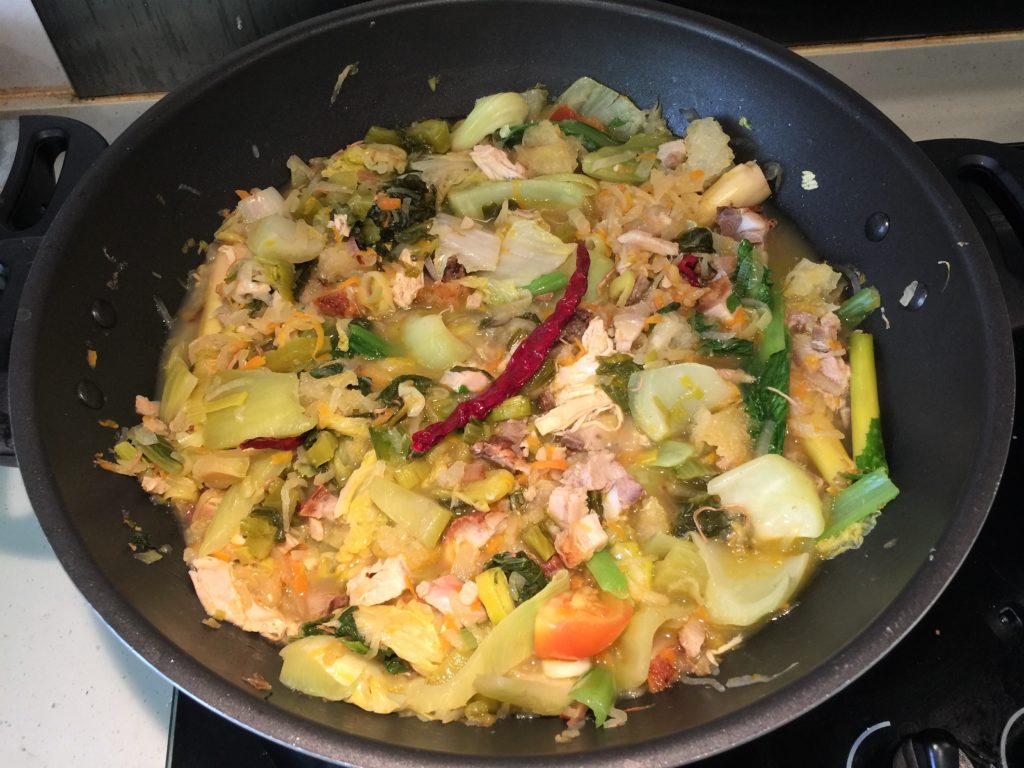 Keep boiling the stew on low heat until the vegetables are soft. When the vegetables are cooked, add the sliced abalone and simmer for 15-20 minutes longer.
You may eat it right away or wait another day for the flavors to really come together. It's one of those dishes that is even more delicious a day later!
---
---