A Gastronomic Journey through Shantou China
When gourmands think of food destinations, cities like Puglia, Tokyo, Paris, Hong Kong and Singapore probably come to mind. However, if they open their minds (and taste buds), they will realize that they can visit so many deliciously underrated cities. Shantou, a city in the Guangdong province in South-east China, is certainly one of them!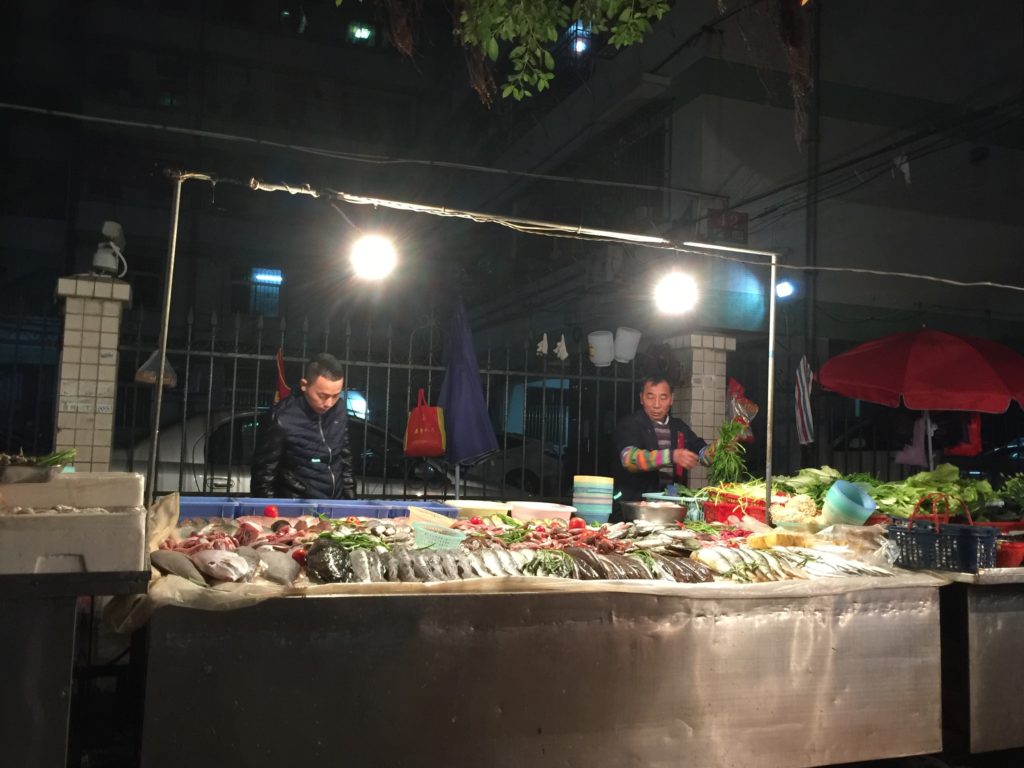 The former fishing village turned major toy-manufacturing center may not be an obvious tourist destination compared to its flashier counterparts, but its scrumptious fare will draw your stomachs in. Shantou is the birthplace of Teochew cuisine, which places a lot of emphasis on freshness of its ingredients to extract the best flavor out of them. Most dishes are steamed, poached or braised, and seafood may be served raw or cured with vinegar or soy sauce. Below are dishes that you should definitely try if you visit Shantou and the restaurants where you can find them.
Seafood
Teochew cuisine is famous for its seafood dishes and many restaurants display their raw seafood right outside the door to lure customers in. You pick the seafood you like and tell the waiter how you want it prepared. This particular restaurant is famous for its hotpot soups that you cook right at your table. They will bring the chosen raw seafood and vegetables to your table with a lovely broth made from scratch. The seafood is incredibly fresh and when you keep adding new items into the soup, it becomes more and more delicious! Having a hotpot dinner is especially wonderful in colder wintery months.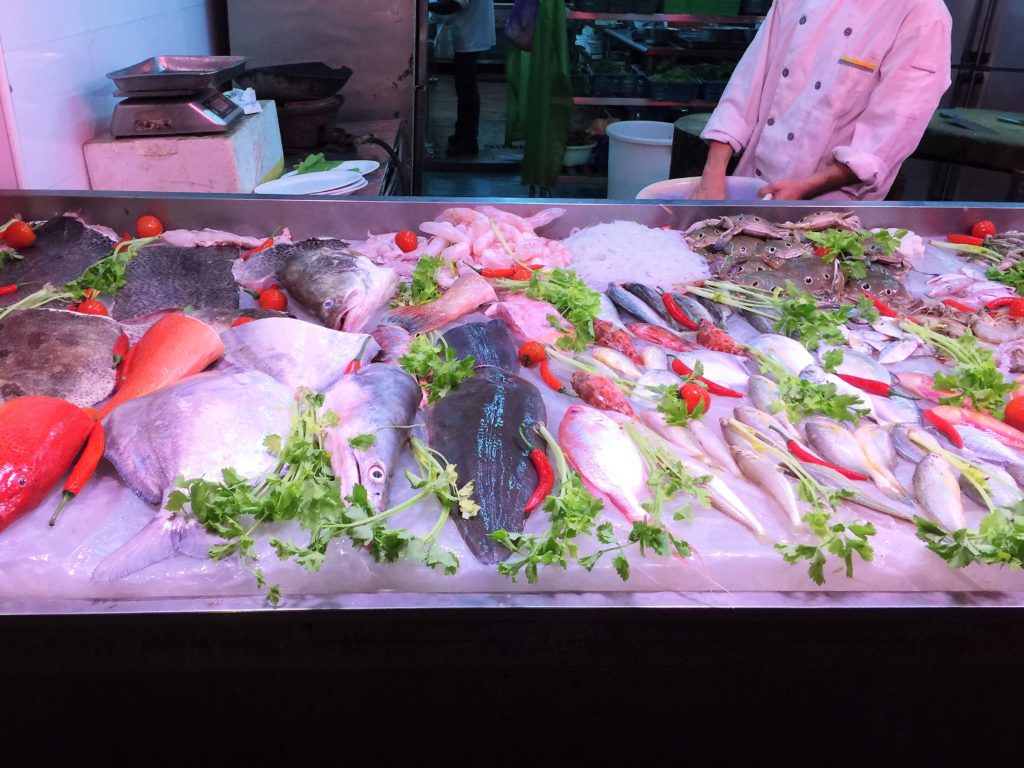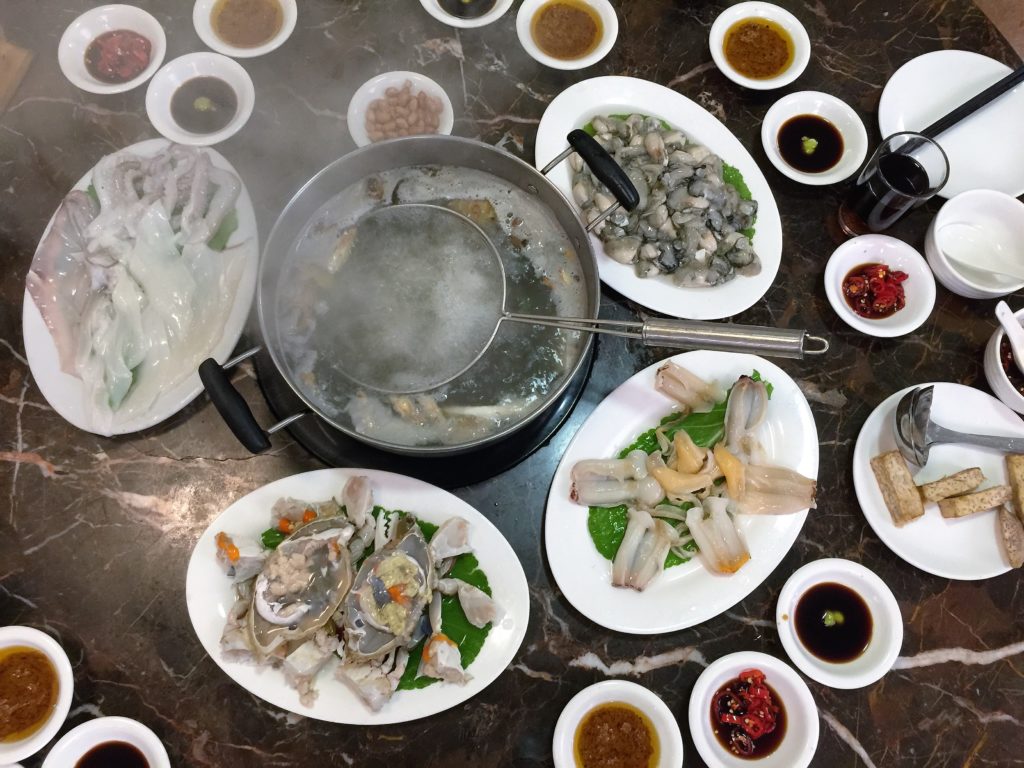 It may not have originated in Shantou, but oyster omelette is also a popular dish in the area due to the availability of fresh seafood. Small oysters are mixed in an egg batter and fried with pork lard, and served with chili sauce to dip the omelette in.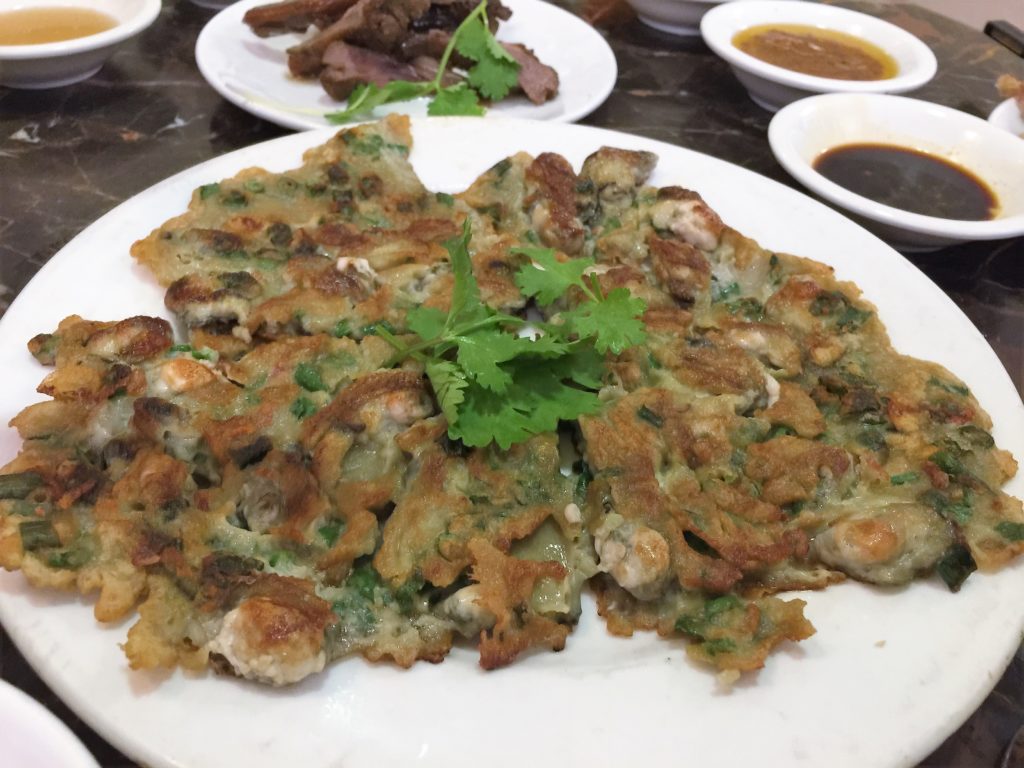 For dessert, the Teochews love yam! There are steamed yams and deep fried yams with a sugar crust. The deep fried version is probably not the healthiest dish but it's crispy on the outside, soft on the inside and not too sweet. Highly recommended!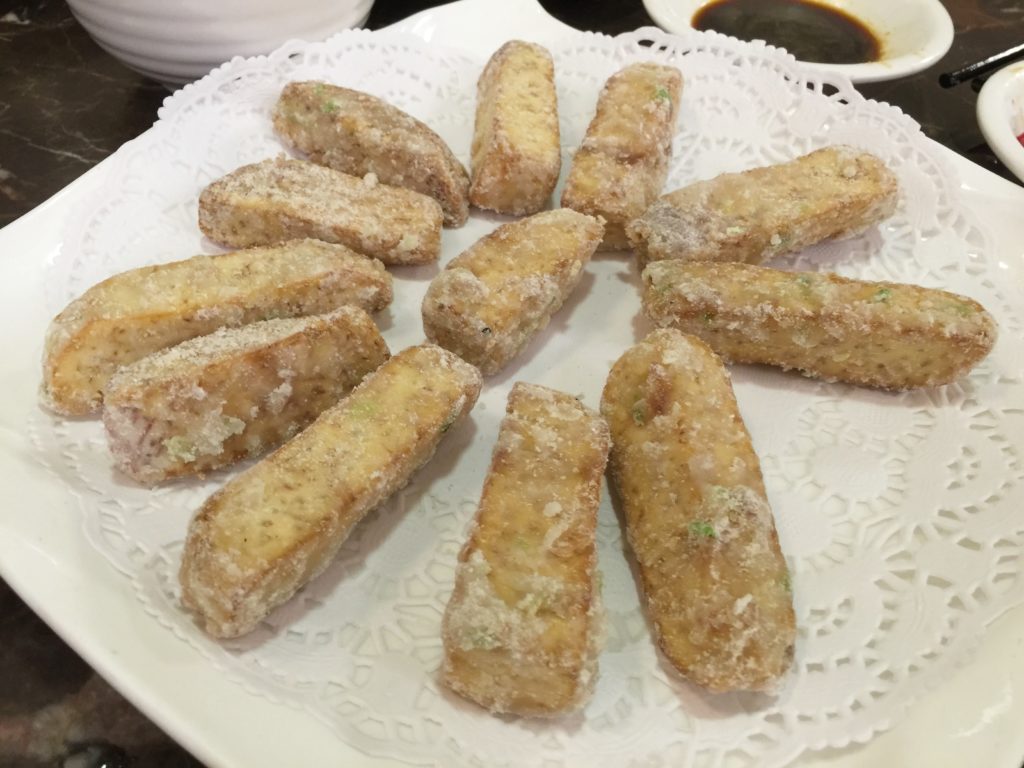 Restaurant Name & Address
长平深海鱼头
Changping Shenhai Fish Head
Changping Rd., Shantou, Guangdong, 515041
Phone: +86 754 8824 3575
Teochew Porridge
Shantou locals love to eat late night second dinners (also known as supper to Singaporeans and Malaysians), and their choice of meal is the Teochew porridge (rice porridge with side dishes of meat, seafood and vegetables). Roadside stalls set up past 7 p.m. and it was fascinating to see them pull it together so quickly. Tents will be erected, long tables will be set up and raw food will be laid out in lieu of a menu. Pick the seafood and vegetable and let them know how you want the dishes prepared. You'll sit on rickety old plastic stools under the moonlight eating the best food you will ever eat!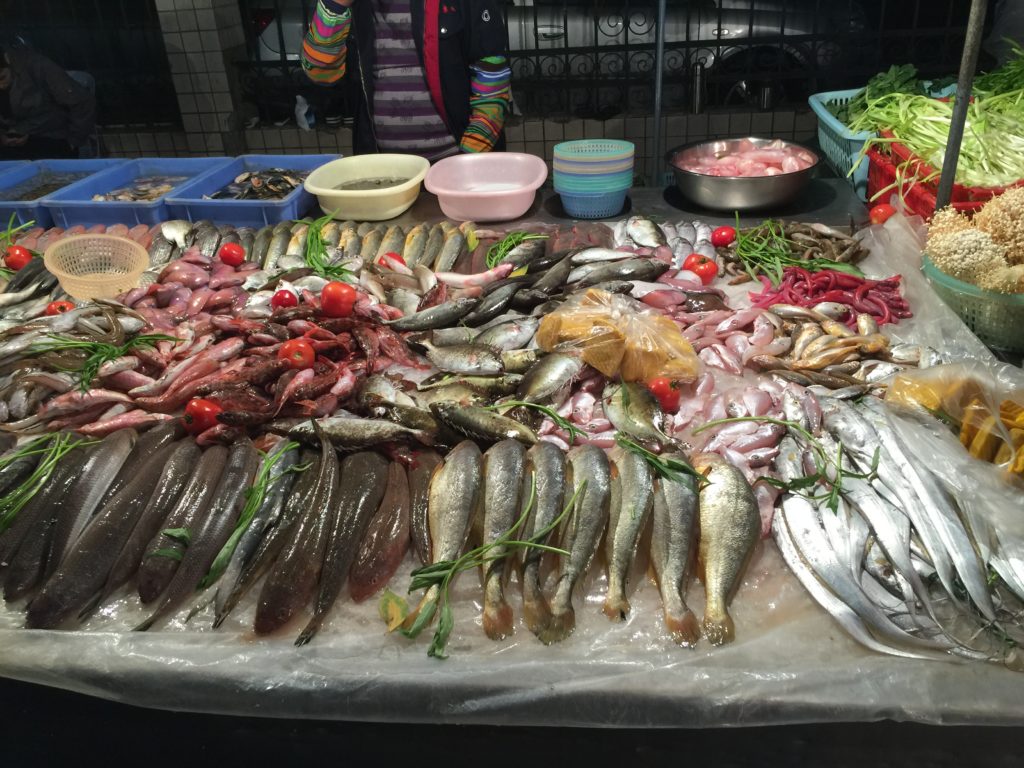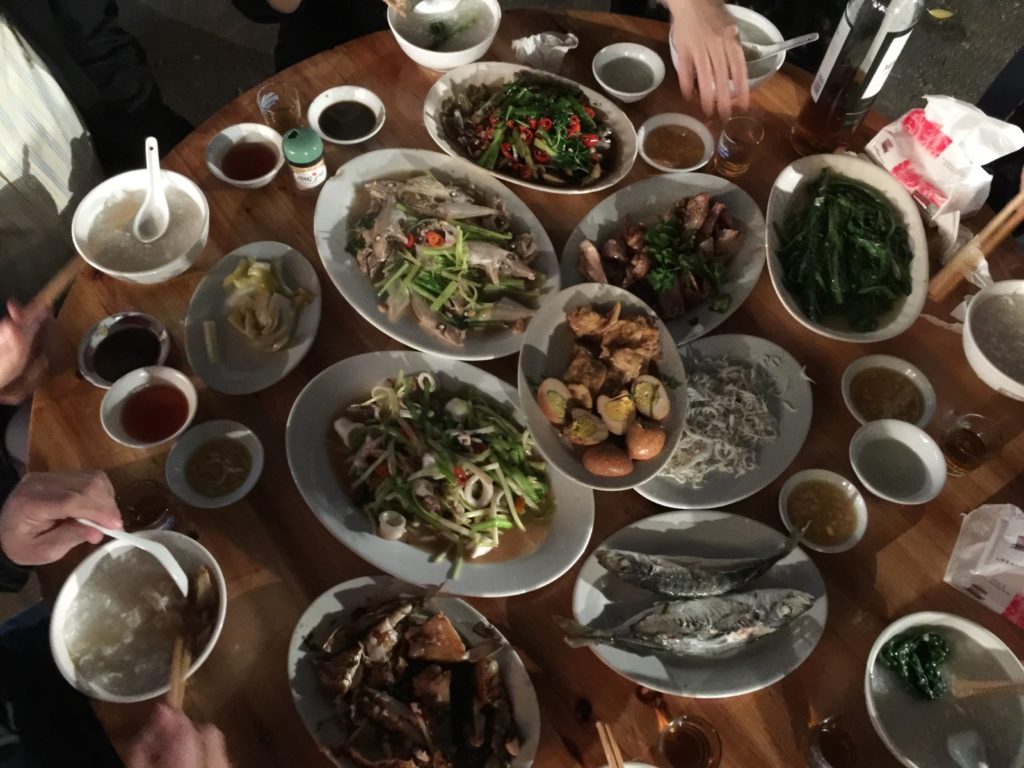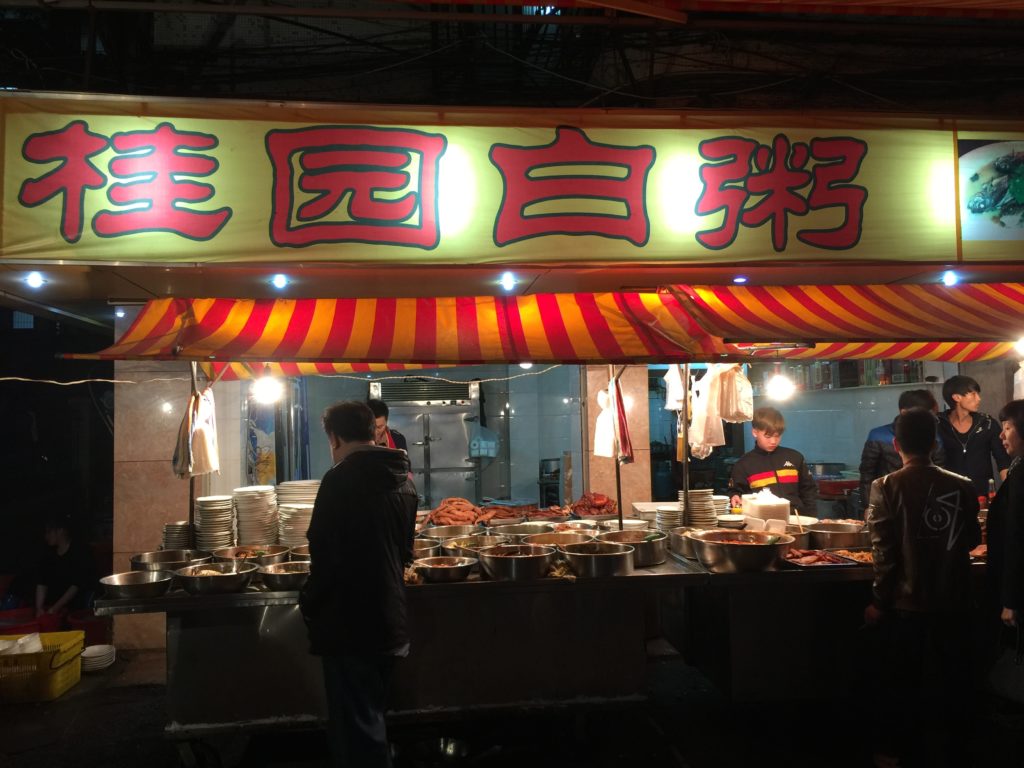 The name of the "restaurant" is on the banner (photo above) and here is the address in Chinese (just in case you need to show it to your taxi driver):
广东省汕头市金平区长平路桂园29幢
Guangdong Shang, Shantou Shi, Jinping Qu, Guiyuan Building 29 (桂园29幢). zip code: 515000
Kway Tiao Soup
Kway tiao means rice noodles in English and this particular soup noodle dish was brought over by Teochew immigrants to Singapore and Malaysia. The dish consists of fishcake, prawns and flat rice noodles in a delicate broth. You will find numerous hole-in-the-wall restaurants serving this soup and they may vary in flavor and the type of sauce they provide on the side.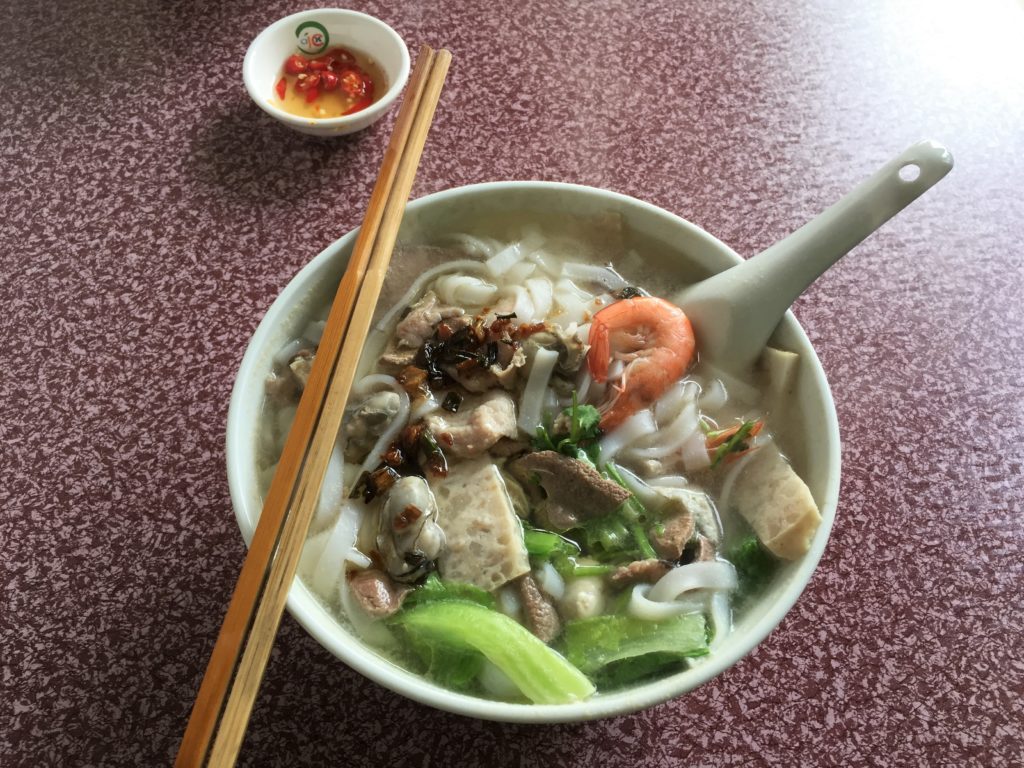 Braised Goose
Braised duck may be more popular in Southeast Asia, but braised goose is king in Shantou. The goose meat is braised in a combination of dark soy sauce, sugar, five spice, ginger and garlic, resulting in tender and flavorful meat. This restaurant is about a 15 to 20 minute drive from the city center but it's worth visiting! It's famous for its braised goose and has a variety of other delicious dishes as well.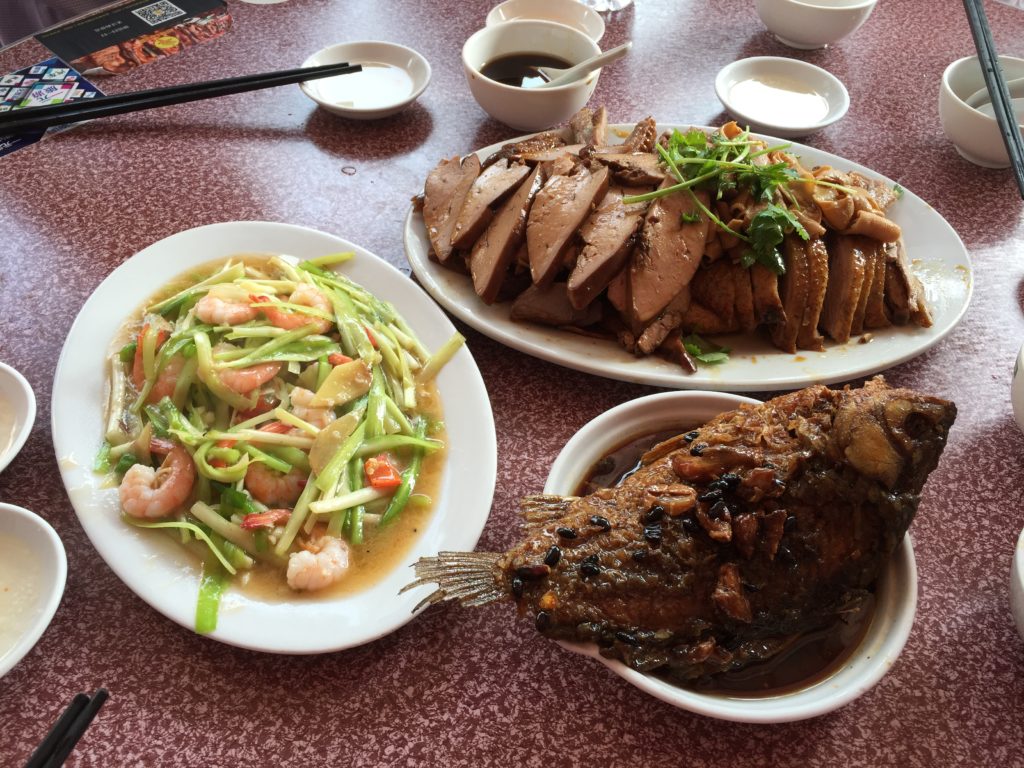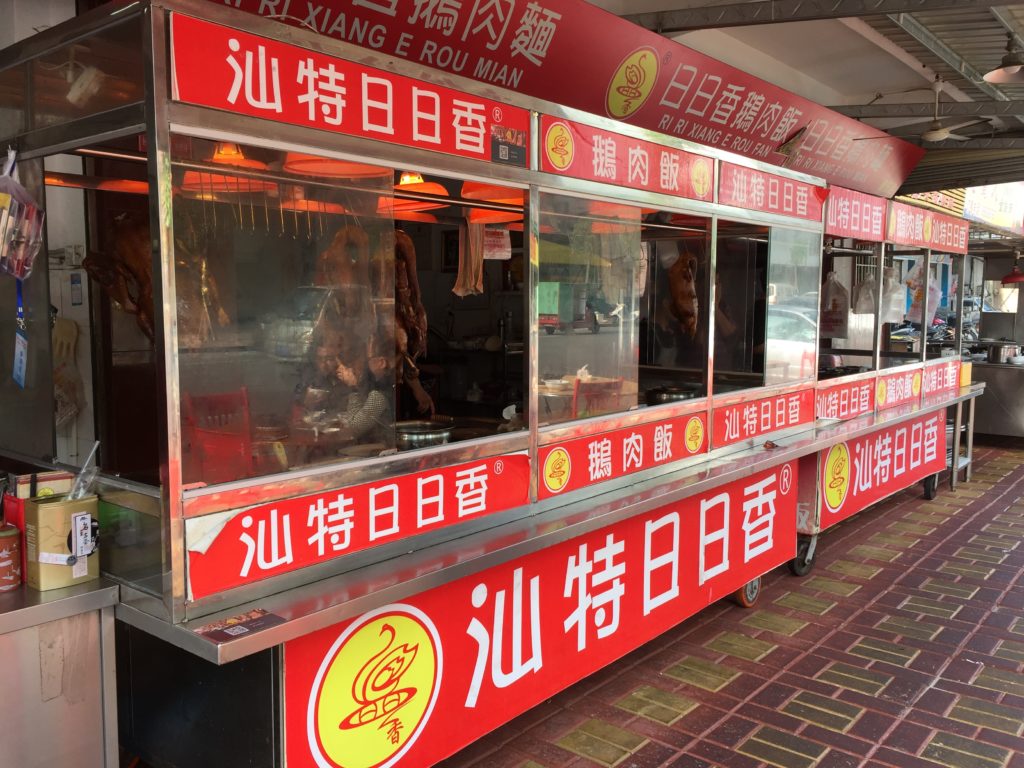 Restaurant Name & Address
汕特日日香鹅肉
Shante Riri Xiang Eroufan
Taian Rd, Chenghai Qu, Shantou Shi, Guangdong Sheng, China, 515800
澄海区泰安路中段 (the address in Chinese)
Do visit Shantou for a truly gastronomic adventure! Then hop on the one-hour express train to Guangzhou to eat some more!
A special thank you to my awesome friend Jo for the translating help!
This article is available for download as an app via GPSmyCity. Click on the link to download the article on your smartphones and upgrade (for a small fee) to get an offline map with walking directions!

---
---