Joyce's Spicy Thai Pomelo Salad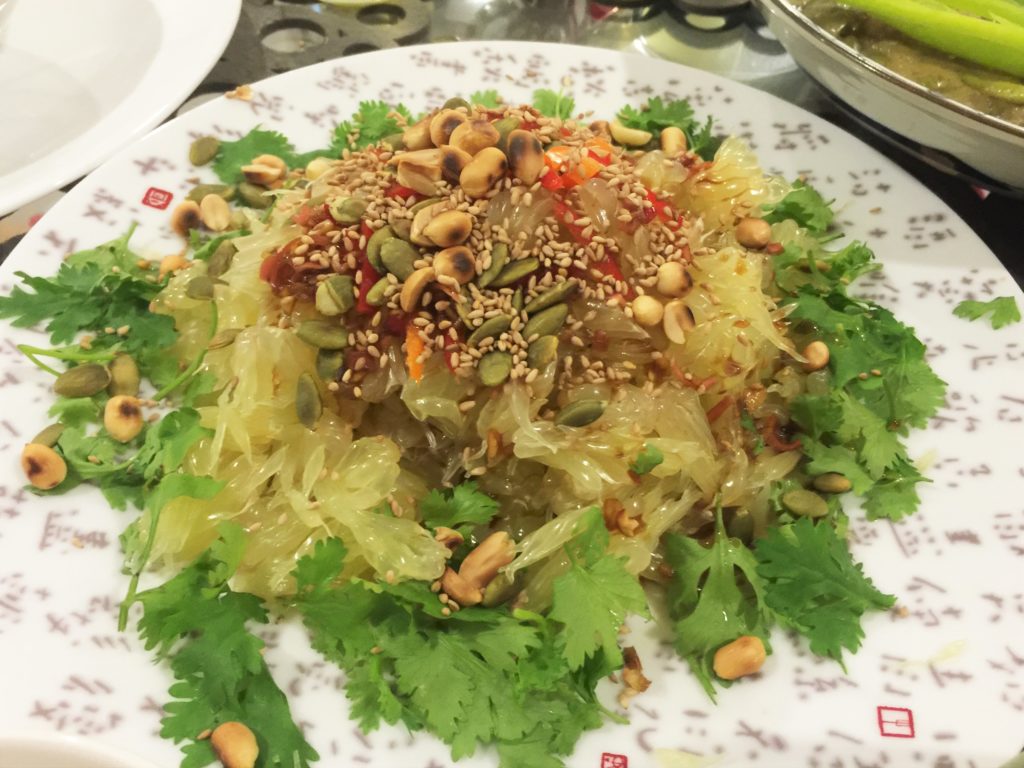 One of the best things about traveling is the opportunity to invigorate the taste buds with a myriad of flavors, textures and sensations. When it comes to having food that is not only scrumptious but also incredibly exciting, Thailand can't be beat. My friend Wuen recently returned home from a trip to Bangkok and wanted to continue the tasty food journey with friends and family. Her aunt, Joyce Tan, an excellent cook who has inspired Wuen in her culinary adventure, served up a dish of spicy Thai pomelo salad that was the star of the night! This beautiful salad is sweet, sour, salty and spicy, and it awakens all your senses. Thank you Joyce for sharing this wonderful recipe with all of us!
Joyce's Spicy Thai Pomelo Salad
Ingredients:
¼ cup vegetable oil
5 shallots, sliced into thin pieces
1 medium pomelo, skin peeled and flesh broken up to bite-sized pieces
2 cloves garlic, finely chopped
1 bird's eye chili, seeded and cut into small pieces
3 Tablespoons freshly-squeezed lemon juice
2 Tablespoons fish sauce
1 Tablespoon coconut sugar*
½ cup roasted peanuts
2 Tablespoons dried small shrimps*, pan fried until crispy
Bunch of fresh coriander (cilantro) leaves, chopped
*You will find these items in Asian grocery stores. You may substitute coconut sugar with regular sugar if it's not available and leave out the dried shrimps for a vegetarian option.
Method:
Heat ¼ cup of vegetable oil in a pan and fry half of the shallots until they are golden brown and crispy. In a large bowl or plate, mix the other half with pomelo pieces.
In a small bowl, whisk together garlic, bird's eye chili, lemon juice, fish sauce and coconut sugar.
Pour the mixture over the pomelo pieces. Toss in in roasted peanuts and dried shrimps and mix well. Garnish with fresh coriander sprigs.
Bon appetit!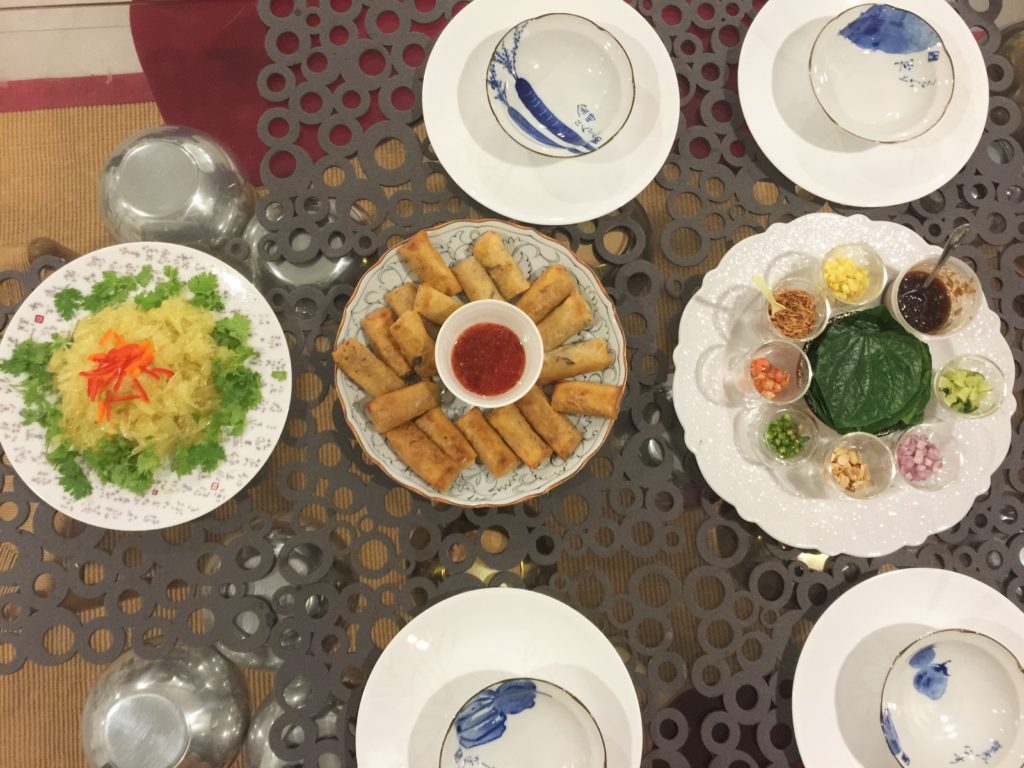 ---
---