Green Apple & Carrot Salad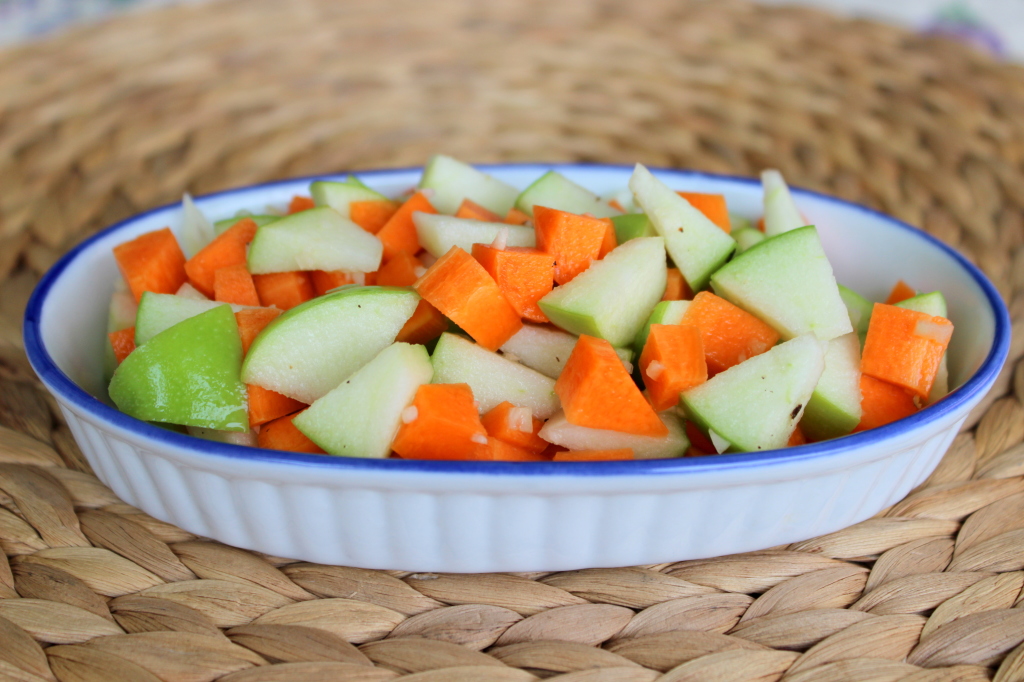 Years ago, one of my best friends visited me from England and made this amazing salad for dinner. She learned how to make this dish from her good friend from Oman, so this recipe has inadvertently traveled around the globe!
I was unfamiliar with mixing fruits and vegetables in a salad so I didn't know what to expect. From the very first bite, I was hooked! The tanginess of the green apple and lemon juice complements the sweetness of the carrot, and the bits of garlic kicks the flavors up a notch!
Green Apple & Carrot Salad Recipe
Serves 4 as a side dish
Ingredients:
2 green apples, diced
1 medium carrot, peeled and diced
1 clove garlic, peeled and minced
½ lemon, juiced
1 Tablespoon extra-virgin olive oil
Salt and black pepper to taste
Mix the diced green apples and carrots in a large salad bowl. Add the garlic, lemon juice, olive oil, and salt and pepper. Mix thoroughly. Easy peasy, it's ready in a jiffy!
Serve with your favorite main courses. I suggest pairing it with this roasted turmeric chicken recipe. Both recipes are created by the same talented cook and I'm thankful that she shared them with me!
---
---